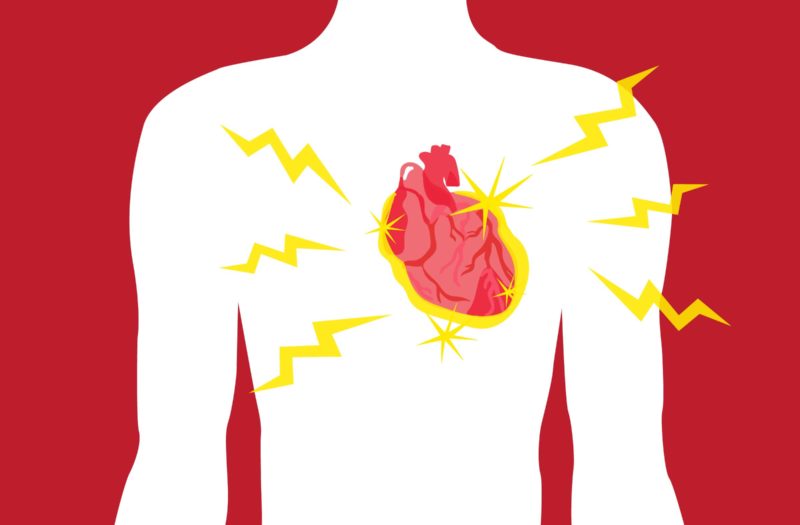 While scientists are scrambling to develop new treatments for complications in COVID-19, doctors on the frontlines need to act quickly with the tools that are available today.
Anecdotal reports and a few very small studies have suggested that hydroxychloroquine (a drug used to prevent malaria and treat inflammatory conditions like lupus and rheumatoid arthritis) and azithromycin (an antibiotic often called a Z-Pak) might be an effective combination. President Trump has been a particularly vocal proponent of using these drugs to treat COVID-19; in several instances he suggested that there was no harm in trying them.
Doctors familiar with prescribing hydroxychloroquine and azithromycin, however, know that these drugs do in fact have potential side effects, namely that they have the potential to cause arrhythmias (irregular heartbeat) and even sudden cardiac death, which means that the heart suddenly stops beating. (It is different from a heart attack, which occurs when blood flow to the heart muscle is blocked.)
In a statement issued last week, three professional cardiology groups — the American Heart Association, the American College of Cardiology, and the Heart Rhythm Society — issued a joint statement warning that either of these drugs can cause serious arrhythmias that may lead to sudden cardiac death. Using these medications together might be even riskier, but the combination hasn't been studied. The statement was published in the journal Circulation.
In the general population, the chance that either of these drugs will cause heart trouble is fairly low, but it does happen. People at greatest risk include those who already have cardiovascular disease.
According to the joint statement, people with low levels of potassium, low levels of magnesium, and those "in an inflammatory state" also face an elevated risk, as do those who have a fever (which includes many COVID-19 patients who are sick enough to potentially warrant experimentation with these drugs).
The authors recommended not using these drugs in patients who have a specific heart rhythm problem called prolonged QT. They also suggested that COVID-19 patients who are being treated with these drugs be monitored as closely as possible with EKGs while undergoing treatment.
Get Free Coronavirus Support for Chronic Illness Patients

Join the Global Healthy Living Foundation's free COVID-19 Support Program for chronic illness patients and their families. We will be providing updated information, community support, and other resources tailored specifically to your health and safety. Join now.