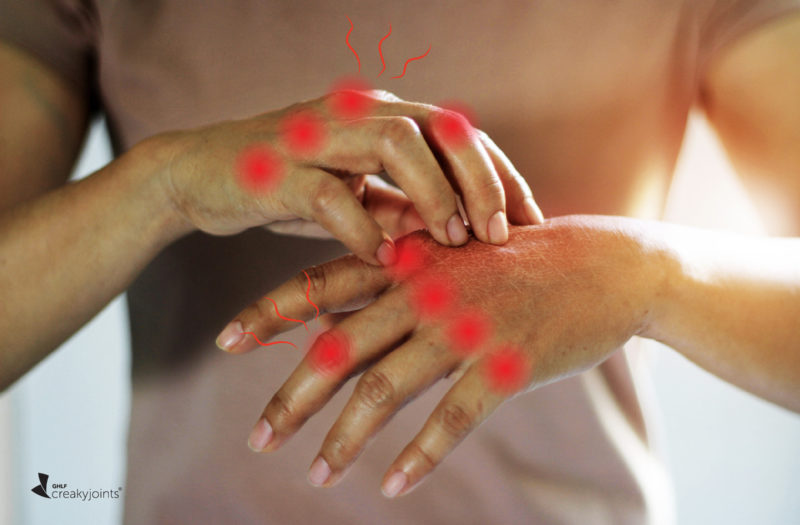 If you have a rheumatic condition, keeping your disease as well-controlled as possible — meaning low disease activity or remission — is ideal for many reasons. Low disease activity usually translates to less pain, less fatigue, and less trouble doing everyday activities. It also reduces your chances of developing serious complications, such as cardiovascular disease.
Now new research adds to the list of important benefits that come from having your condition under good control: a lower risk of dying from COVID-19.
The study, published in the journal Annals of the Rheumatic Diseases, is based on data from the ongoing COVID-19 Global Rheumatology Alliance, an international registry that has been collecting data on rheumatic disease patients with COVID-19 since March 2020. This particular study, which focused on data gathered between March and July 1, 2020, aimed to answer a question of key importance to both patients and doctors: Which factors increase the chances that a patient with rheumatic disease will die from COVID-19?
First, you should know that while it's wise to protect yourself against contracting the coronavirus (by getting vaccinated when you can, wearing masks, social distancing, etc.), people with rheumatic diseases who do become infected fare well. About 90 percent of the 3,729 people in this study who developed COVID-19 survived — and this was back in the spring and summer of 2020, before many doctors had were using the treatments for hospitalized patients that are being utilized today.
Members of the group who died from COVID-19 were more likely to have risk factors that make COVID-19 more deadly for the general population: They were more apt to be older, male, and have comorbid conditions such as hypertension, cardiovascular disease, lung disease, kidney disease, and diabetes.
As for rheumatic disease-specific factors, the researchers found that patients with moderate to high disease activity were significantly more likely to die from COVID-19 compared to those whose disease activity was low.
Taking high doses of corticosteroids (more than 10 mg per day of prednisone or equivalent) was also associated with an increased risk of mortality, as was taking the disease-modifying drugs rituximab, sulfasalazine, and some immunosuppressants (azathioprine, cyclophosphamide, cyclosporine, mycophenolate, or tacrolimus).
While these findings might seem alarming if your disease is not currently in remission or you take one of the above-noted medications, consider this: "Since our study is observational, causal interpretation of results should be avoided," says rheumatologist and study coauthor Pedro Machado, MD, Associate Professor at the University College London. In other words, there's no proof that high disease activity directly or any specific medications directly make COVID-19 more deadly.
That said, there are some reasons certain drugs might be problematic. Azathioprine, cyclophosphamide, ciclosporin, mycophenolate, and tacrolimus are known to suppress immune response significantly, which is why they're sometimes used by organ transplant recipients. "Rituximab binds to CD20 [a protein] on the surface of B cells, effectively depleting this cell type, which could potentially compromise antiviral immunity, including the development of [coronavirus] antibodies," Dr. Machado explains.
The link between sulfasalazine use and a higher risk of mortality, however, came as a surprise. "Sulfasalazine is usually considered to have a low immunosuppressive effect. However, this association has also been reported in another registry," says Dr. Machado.
It's also possible, he notes, that users of sulfasalazine were in poorer health before contracting coronavirus. "Although we did several analyses to account for interaction between variables, this possibility still exists," says Dr. Machado. "For example, the perceived low immunosuppressive effect of sulfasalazine may have led rheumatologists to prescribe preferentially sulfasalazine over methotrexate in patients who were perceived to be at higher risk — for example, patients with pulmonary disease, smoking or recurrent chest infections."
If true, this would mean that people who were sicker were more likely to be taking sulfasalazine, not the other way around.
The key takeaway of this study is really that patients with lower disease activity seem to fare better if they contract COVID-19.
While people using one of the medications associated with a higher risk of complications should discuss any concerns they have with their doctor, making sure your disease is as well-controlled as possible should remain top priority.
"Most antirheumatic medications were not associated with COVID-19-related death, and people with rheumatic diseases should continue taking their medication unless told otherwise by those managing their care," says Dr. Machado. "Control of disease activity should prevail."
Get Free Coronavirus Support for Chronic Illness Patients

Join the Global Healthy Living Foundation's free COVID-19 Support Program for chronic illness patients and their families. We will be providing updated information, community support, and other resources tailored specifically to your health and safety. Join now.
Interview with Pedro Machado, MD, Associate Professor at the University College London
Strangfeld A, et al. Factors associated with COVID-19-related death in people with rheumatic diseases: results from the COVID-19 Global Rheumatology Alliance physician-reported registry. Annals of the Rheumatic Diseases. January 2021. doi: http://dx.doi.org/10.1136/annrheumdis-2020-219498.