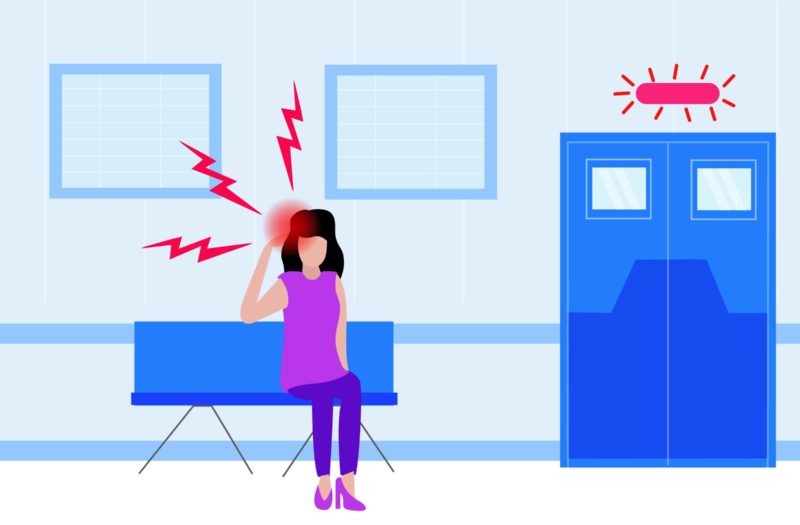 Fever. Cough. Shortness of breath.
These three issues have been the main ones on the U.S. Center for Disease Control and Prevention's official list of COVID-19 symptoms for the past few months. But some people who have COVID-19 don't develop all (or any) of these. Meanwhile, many coronavirus patients are reporting that the virus has impacted their body in a variety of unusual ways, such as losing their sense of taste and smell.
While coronavirus may affect everyone differently, publishing a list of the most common symptoms is key in light of the fact that tests are limited and that people who want to get tested are often asked whether they are experiencing symptoms that are believed to be characteristic of this virus.
According to new info from the CDC, you may have COVID-19 if you have a cough and shortness of breath/difficulty breathing, or if you have at least two of the following:
Fever
Chills
Repeated shaking with chills
Muscle pain
Headache
Sore throat
New loss of taste or smell
Although some people with COVID-19 may very well experience additional problems, "you don't want to list 20-something symptoms, especially if half the population has those symptoms," emergency room physician Mario Ramirez, MD, told the Washington Post. "You're trying to balance targeting the right people to come in for testing, so it must be specific."
The World Health Organization currently has a slightly different official list. That agency says that the most common symptoms are fever, tiredness, and dry cough, but notes that others may experience shortness of breath, aches and pains, or a sore throat. The WHO also says that a smaller subset of people will develop diarrhea, nausea, or a runny nose.
Here is more information about how coronavirus symptoms may possibly present differently if you have an autoimmune or inflammatory condition.
If you think that you might have coronavirus, contact your health care provider. Whether you get a confirmed diagnosis or not, seek medical help immediately (call 911) if you have trouble breathing, feel persistent pain or pressure in your chest, or if your face or lips during blue. Someone who suddenly seems confused or is difficult to wake up should also be seen by a medical professional right away.
Get Free Coronavirus Support for Chronic Illness Patients

Join the Global Healthy Living Foundation's free COVID-19 Support Program for chronic illness patients and their families. We will be providing updated information, community support, and other resources tailored specifically to your health and safety. Join now.