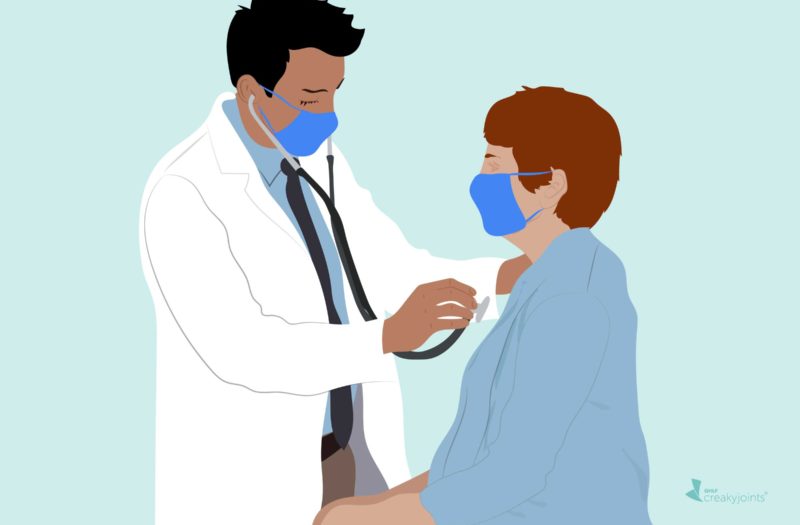 Americans are avoiding medical care — including urgent or emergency care as well as routine care — due to concerns related to COVID-19. This could increase the risk of death associated with both chronic and non-chronic health conditions, according to a new report.
A nationwide representative sample of more than 5,000 American adults answered a web-based survey from June 24 to June 30, 2020. The results showed that an estimated 40.9 percent of American adults have avoided medical care during the pandemic because of COVID-19 concerns, according to the U.S. Centers for Disease Control and Prevention Morbidity and Mortality Weekly Report.
That includes 12 percent of respondents who avoided urgent or emergency care and 31.5 percent who avoided routine care. In particular, the avoidance of urgent or emergency care was significantly higher in these groups:
Unpaid caregivers for adults compared to non-caregivers
People with two or more selected underlying medical conditions compared those without those conditions
People with health insurance compared to those without health insurance
Black and Hispanic or Latino adults compared to non-Hispanic White adults
Young adults ages 18 to 44 compared to adults ages 25 to 44
People with disabilities versus compared to those without disabilities
How the Results Stack Up
The survey results are consistent with other recent reports that show that hospital admissions, overall emergency department visits, and the number of emergency department visits for heart attack, stroke, and hyperglycemic crisis have declined since the beginning of the pandemic — and that excess deaths either directly or indirectly related to COVID-19 have increased this year.
Delaying or avoiding routine medical care might be due to community mitigation efforts such as stay-at-home orders or temporary closures of health facilities.
"However, if routine care avoidance were to be sustained, adults could miss opportunities for management of chronic conditions, receipt of routine vaccinations, or early detection of new conditions, which might worsen outcomes," the report authors note.
Why Certain Groups Might Avoid Care
The authors make several hypotheses about why certain groups may be more likely to avoid care than others:
Caregivers who reported caring for adults at increased risk for severe COVID-19 might be concerned about exposing them to the virus after receiving medical care.
People who have underlying medical conditions that increase their risk for severe COVID-19 may require more care to treat their conditions, which might result in more frequent reports of avoidance.
Those at higher risk of severe COVID-19 may also be concerned about exposure to the virus at health care facilities.
People with disabilities may have challenges accessing medical services due to disruptions to their essential support services. Their medical services may also be disrupted due to factors like less availability of accessible transportation, specialized needs that are difficult to address through telehealth, and concerns about exposure risk.
Higher reports of urgent or emergency care avoidance among Black and Hispanic adults is particularly concerning given the increased COVID-19-associated mortality among these groups. In the United States, the age-adjusted COVID-19 hospitalization rates are about five times higher for Black adults and four times higher for Hispanic adults than for white adults. Factors contributing to racial and ethnic disparities in COVID-19 exposure, illness, and mortality may include long-standing structural inequities that influence overall health and life expectancy — plus work and living circumstances, such as public transportation use and essential worker status.
Because people with insurance seek medical care more frequently than those without insurance, they may have had more opportunities to avoid care during the pandemic.
The Limitations of the Study
The report is subject to several limitations, including the fact that self-reported data are subject to biases. Plus, the survey did not assess reasons for care avoidance. The reasons listed above are hypotheses from the authors.
What This News Means for You
Despite the survey's limitations, it's quite likely that fear of infection and people trying to stay home as much as possible are playing a role in the avoidance of receiving medical care. For example, other research shows that rheumatology patients are isolating more strictly than the general public right now.
"However, health care facilities are implementing important safety precautions to reduce the risk of SARS-CoV-2 infection among patients and personnel," note the authors. "In contrast, delay or avoidance of care might increase risk for life-threatening medical emergencies."
Even during the COVID-19 pandemic, it's important to seek care right away if you are experiencing a medical emergency. For routine or non-urgent medical care, telehealth may help you get the care you need if you're concerned about going to a health care facility.
Get Free Coronavirus Support for Chronic Illness Patients

Join the Global Healthy Living Foundation's free COVID-19 Support Program for chronic illness patients and their families. We will be providing updated information, community support, and other resources tailored specifically to your health and safety. Join now.
Czeisler MÉ, et al. Delay or Avoidance of Medical Care Because of COVID-19–Related Concerns — United States, June 2020. Morbidity and Mortality Weekly Report. U.S. Centers for Disease Control and Prevention. September 11, 2020. doi: http://dx.doi.org/10.15585/mmwr.mm6936a4.