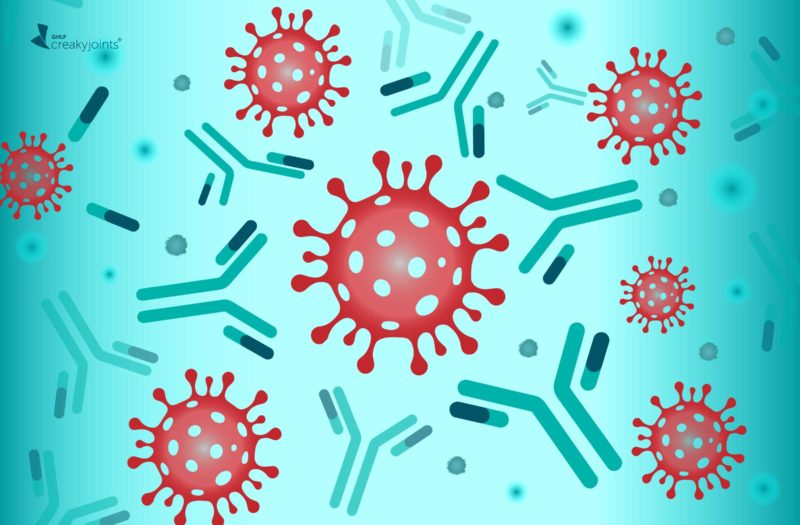 You've probably heard this myth before: "Since so many Americans have gotten COVID-19, everyone will soon be immune to it." Not only is that misconception incredibly dangerous to people with underlying health issues, but it's simply not true.
Fewer than one in 10 U.S. adults has antibodies to COVID-19, and fewer than 10 percent of those with antibodies were actually diagnosed with the virus that causes COVID-19, according to a new study published in The Lancet. Researchers gathered this data by analyzing blood samples from more than 28,000 patients who were on dialysis across 46 states (and whose blood was drawn as part of routine care).
In addition to discovering how few Americans have antibodies to coronavirus, researchers found that residents in high-population areas were more likely to have had COVID-19 than those in low-density areas. There were also significantly higher rates of infection among Black and Hispanic people.
What Is Herd Immunity?
The results show that the United States is far from herd immunity, which occurs when a large portion of a community becomes immune to a disease. This makes its transmission from person to person unlikely. With herd immunity, the whole community becomes protected — even if not every single individual in that community is immune, per the Mayo Clinic.
Experts believe that 70 percent of the American population, or more than 200 million people, would need to recover from COVID-19 in order to achieve herd immunity. However, that's only the case if recovering creates long-lasting immunity, which remains to be seen.
For example, recent research shows this may not be the case: In a study to be published in the journal Clinical Infectious Diseases, Hong Kong researchers report that a 33-year-old man was infected with coronavirus a second time more than four months after his first case.
The man had no detectable antibodies after his first case of the virus, and the second infection was completely asymptomatic. His infections were caused by different strains of the coronavirus, reported the The New York Times.
Even if you do have antibodies after COVID-19, it's unclear whether they provide protection from getting infected with the SARS-CoV-2 virus (which causes COVID-19) again — and if they do, how much protection they provide or for how long, says the U.S. Centers for Disease Control & Prevention.
What This Means for People with Chronic Illness
It's imperative to stay vigilant about following general public health guidance to prevent the spread of COVID-19, especially if you're part of or exposed to someone in a high-risk population:
Maintain a social distance of six feet or more from people outside of your household whenever possible.
Wear face coverings when out in public and when you can't be socially distant.
Wash or sanitize your hands frequently and disinfect commonly touched surfaces.
Avoid large groups or situations when it will be hard to be socially distant.
When spending time with others, being outdoors is safer than indoors.
Get Free Coronavirus Support for Chronic Illness Patients

Join the Global Healthy Living Foundation's free COVID-19 Support Program for chronic illness patients and their families. We will be providing updated information, community support, and other resources tailored specifically to your health and safety. Join now.