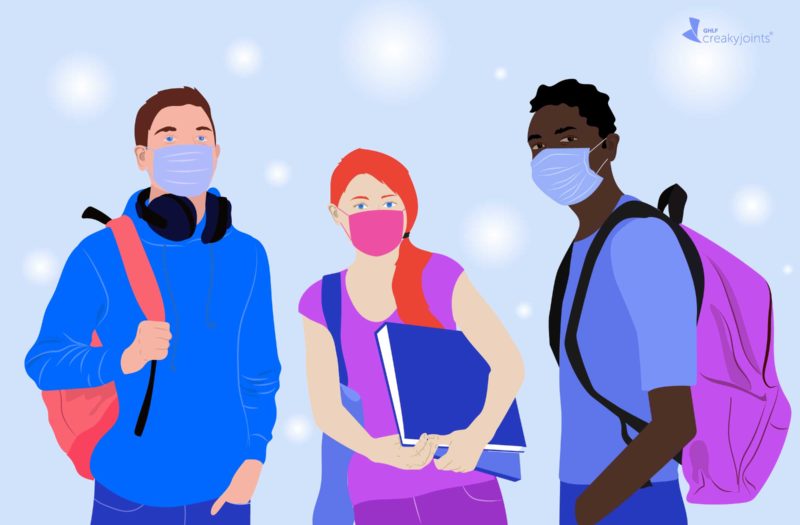 Colds. Flu. Strep. Stomach bugs. Anyone who has kids know that they tend to get sick — a lot. Yet for reasons that aren't fully understood, COVID-19 seems to be an exception to the kids-get-sick-all-the-time rule. Based on what we've seen so far, they don't contract the virus nearly as often as adults, and when they do, they rarely become as ill.
These observations have led many people to assume that children aren't playing a major role in community spread, but a new study from South Korea suggests that's not completely accurate.
The research, which was published in the journal Emerging Infectious Diseases, focused on contact tracing. The researchers analyzed reports from 59,073 people who had been recently exposed to someone with COVID-19 between January 20, 2020 and March 27, 2020. They determined that nearly 12 percent of those who were exposed by a member of their own household ended up developing coronavirus, as did about 2 percent of those who were exposed by someone they did not live with.
While that discrepancy is not surprising, there were some unexpected patterns within the group that had been exposed by an immediate family member. Namely, if a child was the one who brought COVID-19 into the household, their age mattered a lot.
"In households with an index patient [meaning the first person in the group to get sick] 10 to 19 years of age, 18.6 percent of contacts had COVID-19," the authors wrote. This is similar to the rate at which adults with COVID-19 spread the virus to others.
In contrast, people who were exposed thanks to a younger child (birth through age 9) bringing coronavirus into the house had only a 5.3 percent chance of getting sick.
Why older children with coronavirus were more apt than younger ones to spread it to siblings and parents is not clear. It's possible that the older children spent more time with friends when schools were closed, but other unknown factors might also be at play.
"I think it was always going to be the case that symptomatic children are infectious," Caitlin Rivers, PhD, an epidemiologist at the Johns Hopkins Bloomberg School of Public Health, told The New York Times. "The questions about the role of children are more around whether children who don't have symptoms are infectious."
Get Free Coronavirus Support for Chronic Illness Patients

Join the Global Healthy Living Foundation's free COVID-19 Support Program for chronic illness patients and their families. We will be providing updated information, community support, and other resources tailored specifically to your health and safety. Join now.