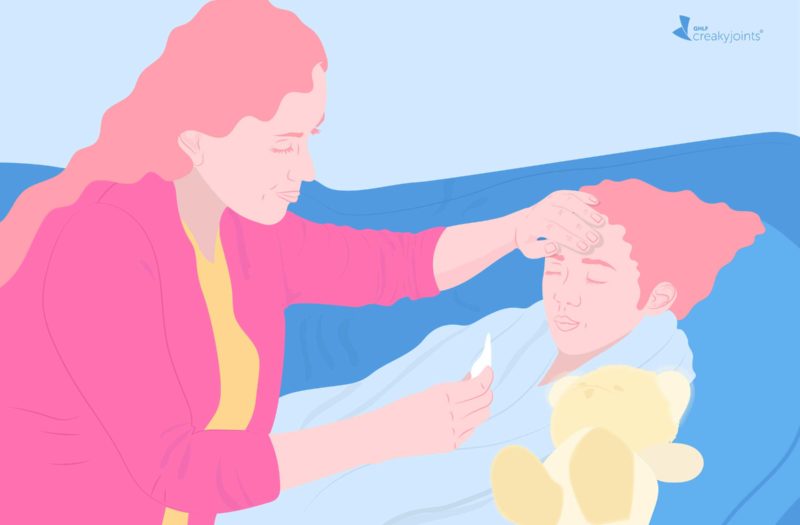 Child care facilities are not only a place where children can contract COVID-19, but infected kids also go on to spread the virus to their close contacts — such as parents, siblings, and possibly even teachers.
In three Utah outbreaks of COVID-19, 54 percent of cases associated with child care facilities were found in children, and those children likely transmitted the virus to 25 percent of their contacts outside of the facility, such as family members, according to data published in the U.S. Centers for Disease Control's Morbidity and Mortality Weekly Report.
Researchers gathered this information by looking at 184 total individuals who had an epidemiological link to one of three child care facilities. There were 12 total children who acquired COVID-19 in child care facilities. One parent was hospitalized, and transmission occurred from two of three children with confirmed, asymptomatic COVID-19.
The results dispute the common misconception that younger children are unlikely to contract or spread the virus.
"COVID-19 is less severe in children than it is in adults, but children can still play a role in transmission," note the researchers in the report. "Detailed contact tracing data show that children can play a role in transmission from child care settings to household contacts."
Previous research supports these findings: Children ages 10 to 19 were found to spread COVID-19 at least as efficiently as adults in a July study of nearly 65,000 people in South Korea. Children younger than age 10 were about half as likely as adults to spread the virus to others. Although the reason why is still unclear, it may be because they socialize outside of school less than older kids, exhale air closer to the ground, or exhale less air in general.
Meanwhile, researchers found that 260 children, teens, and adults contracted COVID-19 during a Georgia summer camp outbreak, according to data in a different edition of Morbidity and Mortality Weekly Report. Of the individuals who attended the camp, COVID-19 was contracted by:
51 percent of children ages 6 to 10
44 percent of children ages 11 to 17
33 percent of young adults ages 18 to 21
The authors concluded that their "investigation adds to the body of evidence demonstrating that children of all ages are susceptible to SARS-CoV-2 infection and, contrary to early reports, might play an important role in transmission."
If you have children, it's best to limit activities that provide opportunities for transmission, such as carpooling or playdates (especially indoor ones). Plus, here's how to keep your family safe if your kids are back in school.
The researchers of the child care facilities report note that there are additional steps staff and families can take to slow the spread of COVID-19 in child care centers. Those may include testing contacts of patients with COVID-19, washing hands frequently, staying home when sick, encouraging adults and children 2 years and older to wear masks, and cleaning and disinfecting frequently.
Get Free Coronavirus Support for Chronic Illness Patients

Join the Global Healthy Living Foundation's free COVID-19 Support Program for chronic illness patients and their families. We will be providing updated information, community support, and other resources tailored specifically to your health and safety. Join now.
Lopez AS, et al. Transmission Dynamics of COVID-19 Outbreaks Associated with Child Care Facilities — Salt Lake City, Utah, April–July 2020. Morbidity and Mortality Weekly Report. U.S. Centers for Disease Control and Prevention. September 11, 2020. doi: http://dx.doi.org/10.15585/mmwr.mm6937e3.
Park YJ, et al. Contact tracing during coronavirus disease outbreak, South Korea, 2020. Emerging Infectious Diseases. July 16, 2020. doi: https://doi.org/10.3201/eid2610.201315.
Szablewski CM, et al. SARS-CoV-2 Transmission and Infection Among Attendees of an Overnight Camp — Georgia, June 2020. Morbidity and Mortality Weekly Report. U.S. Centers for Disease Control and Prevention. August 7, 2020. doi: http://dx.doi.org/10.15585/mmwr.mm6931e1.