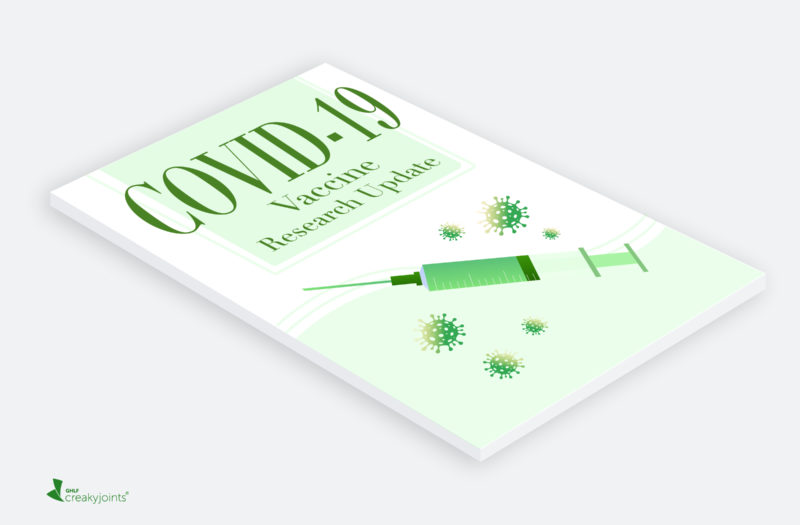 After the first month of COVID-19 vaccine safety monitoring, no serious safety problems were detected from either the Pfizer or Moderna vaccine.
While local and systemic reactions were common in monitoring conducted as part of the U.S. vaccination program, 1) reports of anaphylaxis (serious allergic reaction) were rare; and 2) there were no unusual or unexpected reporting patterns, per a recent study in the U.S. Centers for Disease Control and Prevention's Morbidity and Mortality Weekly Report.
The safety monitoring for the vaccines has been the most intensive and comprehensive in the history of the United States, according to background in the study. Experts analyzed data gathered from the Vaccine Adverse Event Reporting System (VAERS), which is a self-reporting system, and v-safe, an active and ongoing surveillance system, during the COVID-19 national vaccination program's initial implementation phases.
VAERS vs. V-SAFE
 Both systems keep track of vaccine reactions and side effects but work in different ways.
VAERS is a self-reporting system that can be used by vaccine recipients or their caregivers (as well as by health care providers) to alert the CDC and FDA about potential side effects that someone experiences after getting any vaccine. VAERS is "not designed to determine if a vaccine caused a health problem, but is especially useful for detecting unusual or unexpected patterns of adverse event reporting that might indicate a possible safety problem with a vaccine. This way, VAERS can provide CDC and FDA with valuable information that additional work and evaluation is necessary to further assess a possible safety concern," according to its website. Serious adverse events reported to VAERS are followed up on to get additional information, such as medical records and information from health care providers.
V-Safe is an app designed to send regular check-ins to people after they get a COVID-19 vaccine to assess the side effects they may be experiencing. Anyone can sign up for v-safe after their COVID-19 vaccine. Participants receive daily check-ins via smartphone text messages that link to web-based surveys for the first week after vaccination, then one a week through six weeks post-vaccination and then at three, six, and 12 months.
Common Side Effects and Reactions
During this time, nearly 14 million COVID-19 vaccine doses were administered and VAERS received and processed 6,994 reports of adverse events.
6,354 events (90.8%) were classified as nonserious
640 (9.2%) were classified as serious
The most frequently reported symptoms to VAERS were:
Headache (22.4%)
Fatigue (16.5%)
Dizziness (16.5%)
Chills (14.9%)
Nausea (14.8%)
The most common reactions logged in v-safe (data is for both vaccines, within the first seven days of any vaccine dose) were:
Injection site pain (70.9%)
Fatigue (33.5%)
Headache (29.5%)
Muscle ache (22.9%)
Chills (11.6%)
Fever (11.4%)
Injection site swelling (10.8%)
Joint pain (10.4%)
Nausea (8.9%)
There was a total of 113 deaths reported to VAERS — 65 percent of which were among long-term care facility residents — but available data did not suggest any causal relationship between COVID-19 vaccination and death. In other words, the deaths are thought to be due to health problems unrelated to the vaccine.
Anaphylaxis Is Rare
There were rare cases of anaphylaxis reported after both vaccines: 62 cases total, or 4.5 cases per million vaccine doses administered. According to the study's background, this is within the range reported for other vaccines, such as flu vaccine (1.4 cases per million), pneumococcal vaccine (2.5 cases per million), and the shingles vaccine (9.6 cases per million).
More Frequent Reactions to Second Dose Than First Dose
Reactions that were reported to the v-safe system were more frequent after the second dose than the first among people who received the Pfizer vaccine. (The report did not include data on the second dose of the Moderna vaccine because of the timing of the study period.) The reported rate of fever and chills was more than four times higher after the second dose than after the first.
Authors of the report say that health care providers can use this information to advise patients about common reactions and what to expect after vaccination.
Bottom line: There was no evidence of unexpected serious adverse events in the first month's worth of COVID-19 vaccine data. "These initial findings should provide reassurance to health care providers and to vaccine recipients and promote confidence in the safety of COVID-19 vaccines," note the researchers, adding that the CDC and FDA will continue to monitor the safety of COVID-19 vaccines to inform vaccination policy and to maintain public confidence.
If you experience any adverse events that occur after COVID-19 vaccination, you should report them to VAERS. You can also enroll in v-safe to tell the CDC about any vaccine side effects and to get reminders if you need a second vaccine dose.
Get Free Coronavirus Support for Chronic Illness Patients

Join the Global Healthy Living Foundation's free COVID-19 Support Program for chronic illness patients and their families. We will be providing updated information, community support, and other resources tailored specifically to your health and safety. Join now.
Gee J, et al. First Month of COVID-19 Vaccine Safety Monitoring — United States, December 14, 2020–January 13, 2021. Morbidity and Mortality Weekly Report (MMWR). U.S. Centers for Disease Control and Prevention. February 26, 2021. doi: http://dx.doi.org/10.15585/mmwr.mm7008e3.