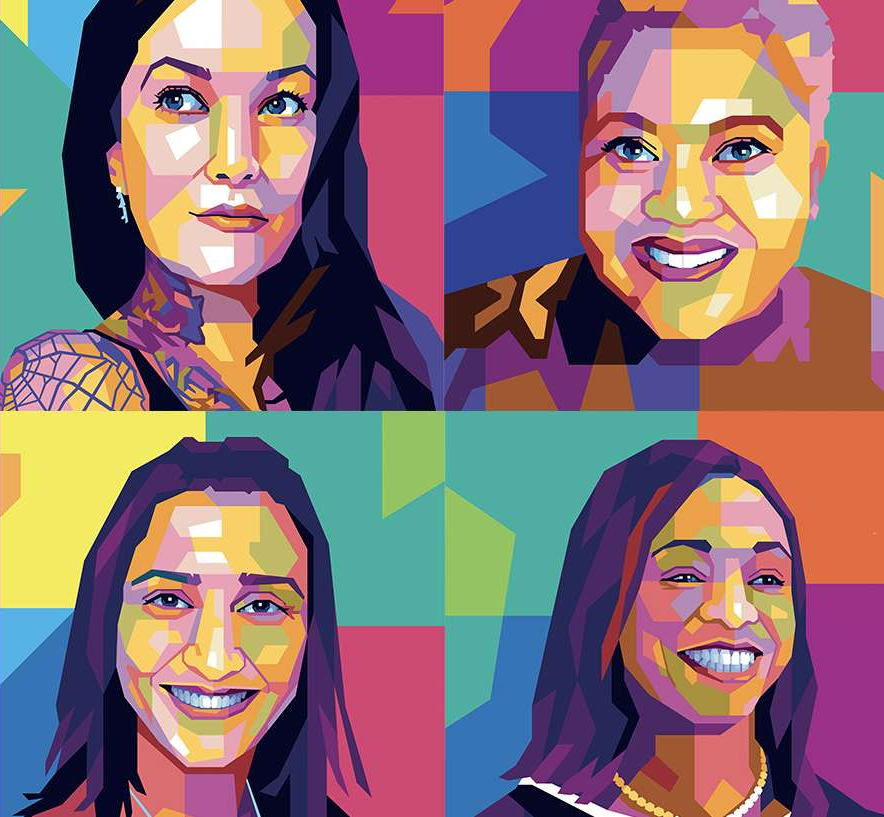 We put together this podcast to help you feel less alone in your RA treatment journey. You'll hear from rheumatologists and people living with rheumatoid arthritis about the physical and mental toll of starting and switching therapies and how to make your rheumatologist a trustworthy partner in this often grueling process. We'll also discuss some promising advances underway that can offer hope for landing on the right RA treatment sooner.
This is not medical advice and should not take the place of your professional medical care.
Let's Get Personal Episodes
Listen to Let's Get Personal below and wherever you access podcasts. Be sure to subscribe to get alerts about future episodes.
Let's Get Personal Audio Guides
Audio Guide: Understanding Trial and Error in RA
Medication changes are par for the course when managing a chronic condition like rheumatoid arthritis. Here's why — and how to better cope with the emotional journey of RA treatment.
Audio Guide: Understanding Precision & Personalized Medicine for RA
Understanding the difference between precision and personalized medicine is important for the present and future care of rheumatoid arthritis — learn why.
Subscribe for More Resources on
Rheumatoid Arthritis
By subscribing, you agree to receive emails from CreakyJoints and its parent organization, Global Healthy Living Foundation. We will never sell your data. See our Privacy Policy.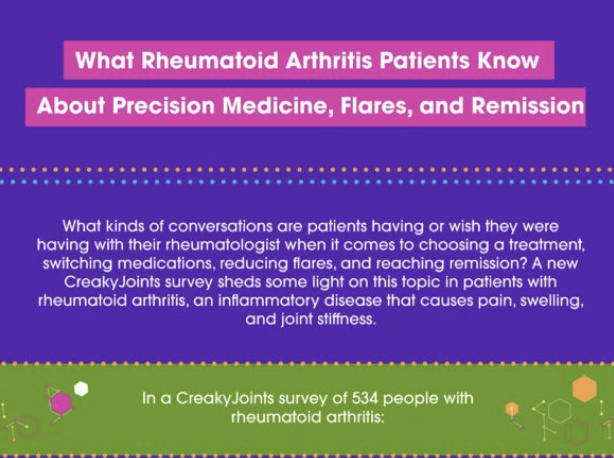 Infographic: What Do Rheumatoid Arthritis Patients Know About Precision Medicine, Flares, and Remission?
 A new CreakyJoints survey sheds some light on this topic.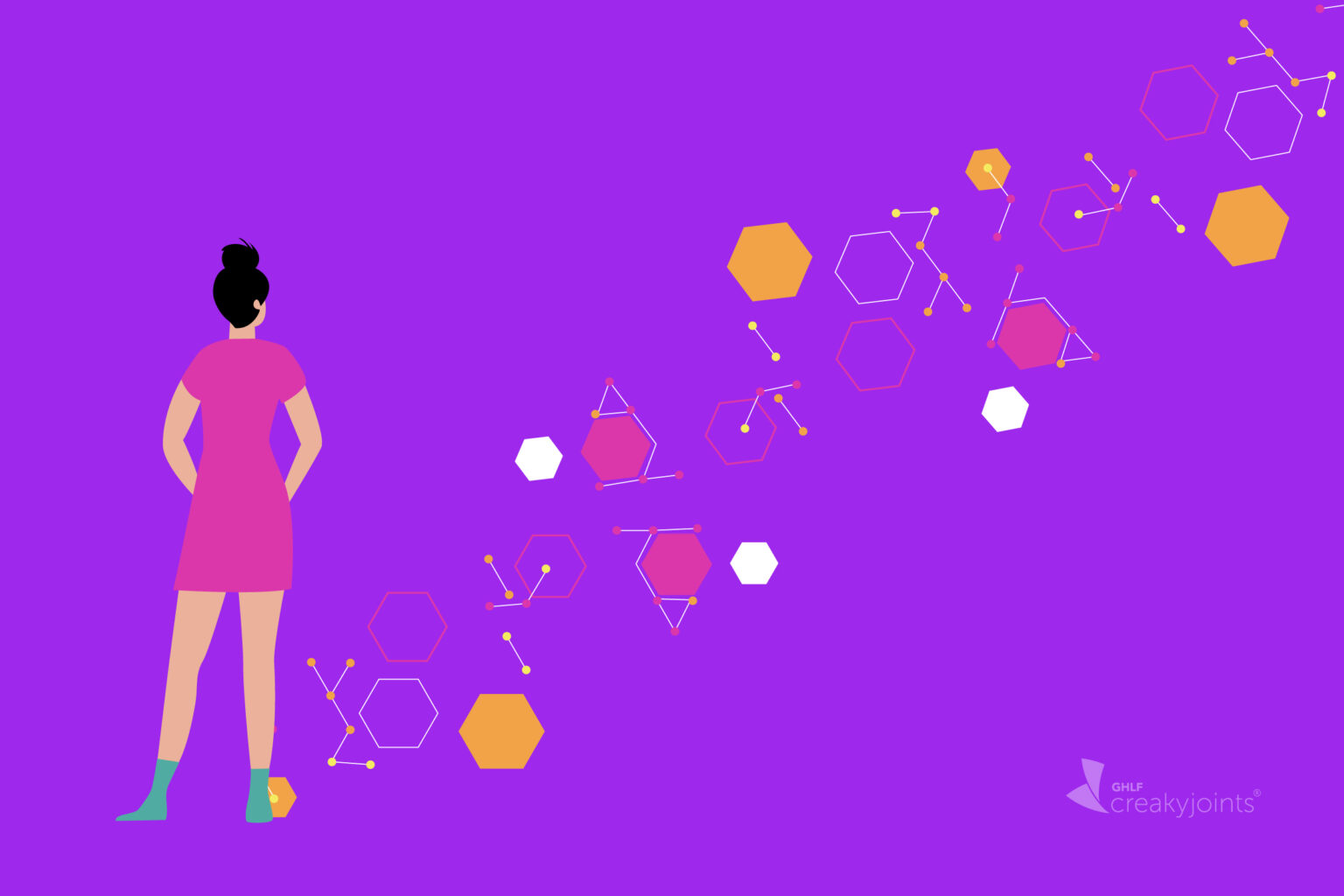 What Precision Medicine Might Mean for Your Rheumatoid Arthritis Journey
Learn about new advances that could help provide hope for pinpointing the right RA treatment — without the drawn-out trial and error.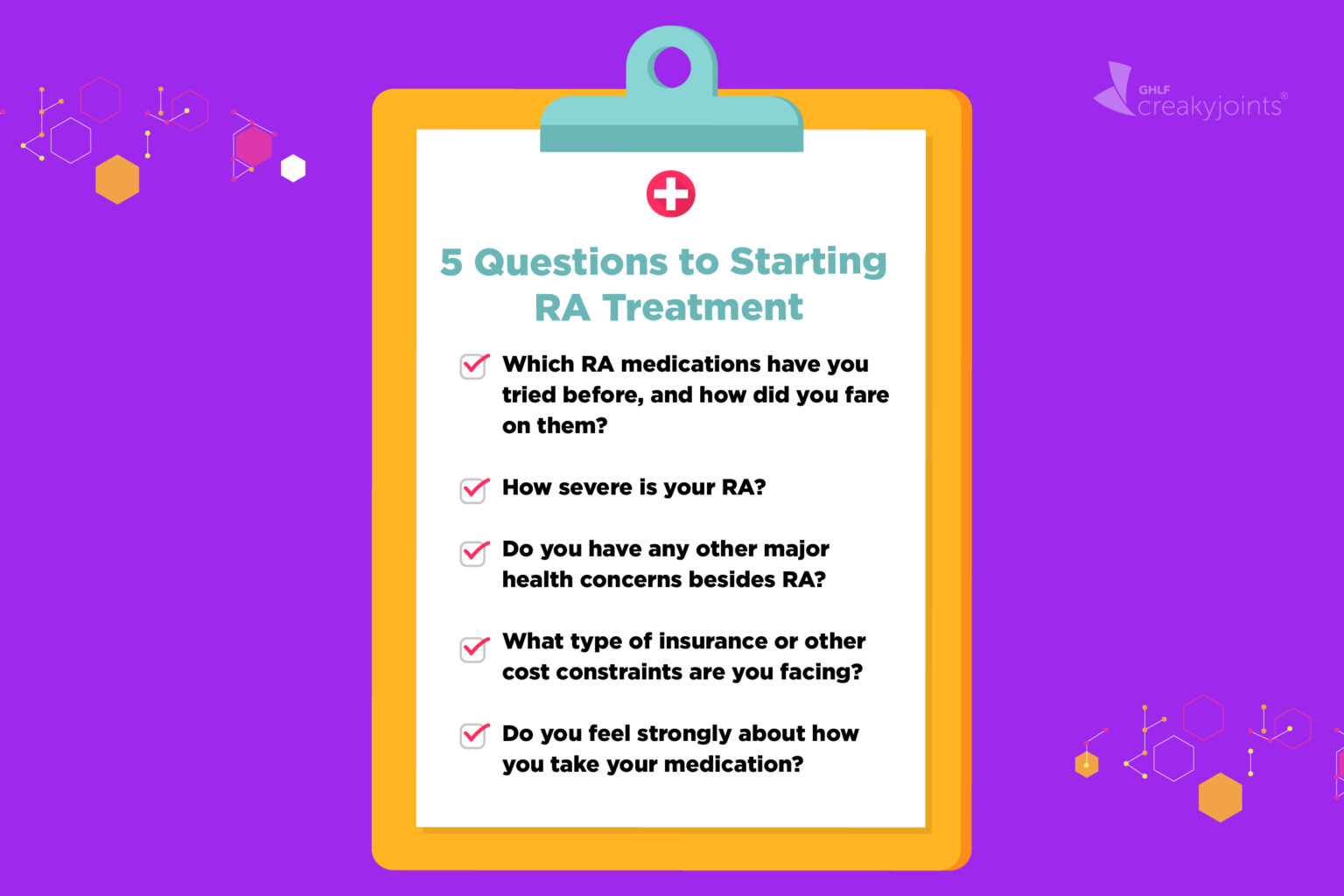 Personalizing Your Rheumatoid Arthritis Treatment: 5 Questions to Ask Your Doctor
Knowing what to discuss with your rheumatologist when deciding on a treatment for RA can help you work together to get to the right medication faster.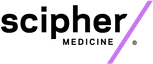 Let's Get Personal was made possible with support from Scipher Medicine.