Autoimmune Patients at Risk: Global Healthy Living Foundation Advocacy Alert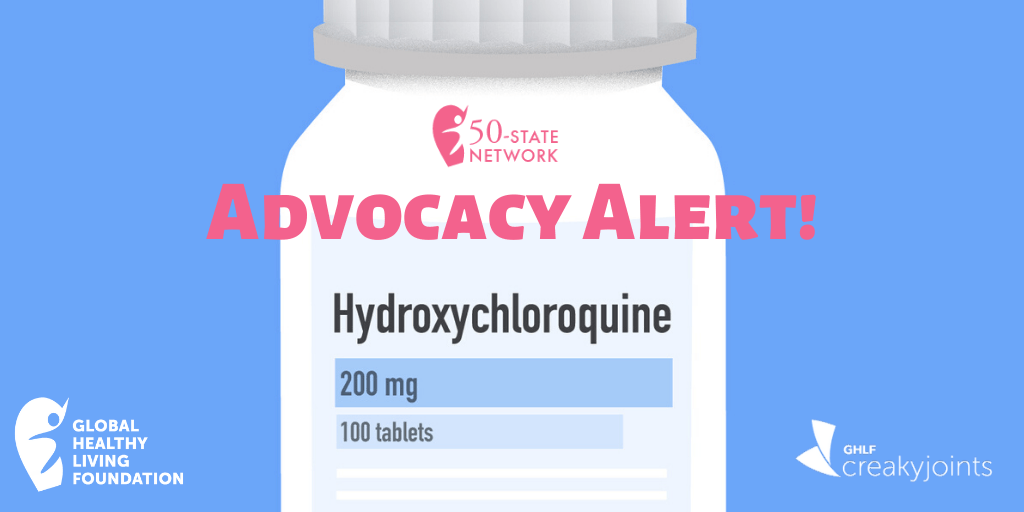 You may have heard that the drug hydroxychloroquine (Plaquenil) when combined with another drug could potentially help with COVID-19. This statement has not been approved by the FDA.
There is no substantial clinical evidence that these two drugs are effective against the disease.
Widespread hoarding could harm patients who rely on this medication for chronic autoimmune diseases like lupus and rheumatoid arthritis.
There are already reports out of Lagos, Nigeria of hydroxychloroquine poisoning because of people self-medicating with the drug.
We need to ensure that people with lupus and other chronic conditions continue to have access to hydroxychloroquine.
Make yours the responsible voice.
Join the GHLF 50-State Network for advocacy email updates, alerts and actions.