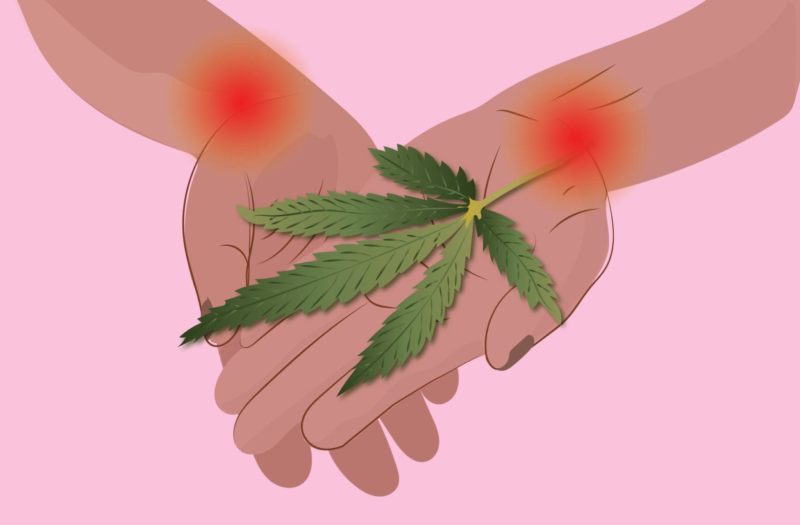 Cannabis, also known as marijuana, has long been used to ease pain from various causes. Yet many health care providers are reluctant to recommend it to chronic pain patients, in part thanks to a lack of information about how best to use it, dosages, and more.
An international task force hopes to change that by offering more prescriptive guidelines for treating chronic pain with medical cannabis.
The task force, led by Arun Bhashkar, MD, from the Imperial College in London, announced its recommendations for administering and dosing medical marijuana at the recent PAINWeek meeting that was held virtually. To reach their recommendations, Dr. Bhashkar and colleagues surveyed "medical cannabis leaders" in nine countries 20 different countries to learn about how medical cannabis is being used.
"There's a huge knowledge gap and no way clinicians can fall back on a specified dosing regimen," co-author Alan Bell, MD, of the University of Toronto, told MedPage Today.
After analyzing the responses, the group outlined a consensus of protocols for treating chronic pain patients with cannabis, starting with how the drug ought to be administered.
Type of Cannabis
They concluded that oral oil or capsules are best, but that vaping dried flower is an option for treating an especially painful flare-up.
Dosage
No one should be taking more than 40 mg of CBD and 40 mg of THC a day, they noted. CBD stands for cannabidiol, a cannabis compound that is not psychoactive. THC stands for tetrahydrocannabinol, the component of cannabis that may get users "high."
According to the group, the starter dose for most chronic patients should be 5 mg of CBD per day, which may be increased by 10 mg every two to three days as necessary to relieve pain.
Patients who reach the maximum daily dose of CBD and are still in pain may benefit from adding 2.5 mg of THC. THC may be increased by 2.5 mg every 2 to 7 days.
Conservative Protocol for Higher-Risk Patients
The task force also outlined a "conservative" protocol for those who are frail, elderly, and others who are more apt to experience cannabis side effects. That group of patients should start with the same CBD protocol but go more slowly if THC is required — just 1mg of THC, and increasing it by 1 mg once a week if necessary.
Patients who are in need of greater, faster relief may instead scale up more quickly, the task force suggested: They may start with 2.5-5mg of CBD plus THC once or twice a day and increase their dose of both compounds by 2.5-5 mg daily if needed.
Not Sure What's Causing Your Pain?
Check out PainSpot, our pain locator tool. Answer a few simple questions about what hurts and discover possible conditions that could be causing it. Start your PainSpot quiz.