Our Partners
---
CreakyJoints ®, part of the Global Healthy Living Foundation, relies on the activist philanthropy of our past and current partners: corporate sponsors, government and foundation grants. We are grateful for their continued support of our community and advocacy efforts.
We do not ask for individual donations, and all of our programs and services are free to members of the arthritis community.
Sponsorship information for educational or advocacy activities is available by contacting Executive Director Louis Tharp, 845-348-0400 (or email him here).
---
Non-Profit Partners
The Arthritis National Research Foundation's mission is to provide initial research funding to brilliant, investigative scientists with new ideas to cure arthritis and related autoimmune diseases. ANRF has funded arthritis research to understand the causes, preventions and development of new treatments for osteoarthritis, rheumatoid arthritis, lupus, juvenile arthritis, scleroderma, gout, fibromyalgia and many other autoimmune diseases. They are committed to research and place 91 cents of every dollar into research programs to help find answers, new treatments and hopefully cures for the arthritis community.
Learn more at CureArthritis.org
Contact Derek Belisle, Marketing Director at [email protected] or 800-588-CURE [2873]
AWIR – To promote the science and practice of rheumatology, foster the advancement and education of women in rheumatology, and advocate access to the highest quality health care and management of patients with rheumatic diseases.
International Foundation for Autoimmune ArthritisIFAA is a TEAM of passionate patients and patient supporters who united to identify community gaps and solve the problems.
We continuously analyze the community, through internal investigations and patient to patient communications, to determine the most pressing issues patients face today. Then, using our backgrounds in business and education, we work to develop and implement.
MotherToBaby, a service of the non-profit Organization of Teratology Information Specialists, provides FREE, confidential, evidence-based information to women and healthcare providers about exposures during pregnancy and breastfeeding, including prescription and over-the-counter medications, maternal medical conditions, vaccines and much more. Visit MotherToBaby.org to call, text, email, or live chat with a counselor or to browse our library of fact sheets. MotherToBaby also conducts research studies to better understand the safety of diseases and treatments during pregnancy. The studies involve only phone interviews; no needles, no medications, and no changes to your normal routine are required – learn more about MotherToBaby Pregnancy Studies today!
The Spondylitis Association of America (SAA) was founded in 1983 by people affected by spondyloarthritis. Our mission is to be a leader in the quest to cure ankylosing spondylitis and related diseases, and to empower those affected to live life to the fullest.
Contact:
StopAS.org
[email protected]
(800) 777 – 8189
---
Research and Academic Partners
Pilot study (PI: Clowse) on reproductive concerns of patients with inflammatory arthritis.
PCORI study (PI: Toh) to examine patient and stakeholder perceptions of data privacy-preserving methods.
PCORI study (PI: Bingham) to examine Patient Reported Outcomes Measurement System (PROMIS) scores and their use in clinical interactions between RA patients and their doctors.
Pilot project (PI: Nowell) around patients' preferences regarding privacy when researchers and health systems link health records.
PCORI infrastructure project (GHLF Co-PIs: Ginsberg, Nowell; UAB Co-PI: Curtis) to build the Arthritis Power (AR-PoWER) Patient Powered Research Network (PPRN) to conduct comparative effectiveness research into musculoskeletal conditions. This patient-centered research registry incorporates demographic and medication information, patient reported outcomes (PRO), electronic health records, claims data and biosensor data. Arthritis Power PPRN is part of the National Patient-Centered Clinical Research Network (PCORnet), an innovative initiative designed to make it faster, easier, and less costly to conduct clinical research than is now possible by harnessing the power of large amounts of health data and patient partnerships. This project includes several ongoing or pending projects, including a survey of patients' educational priorities.
GHLF supports a UCSF PhD fellow.
 Pfizer funded project (PI: Harrold) to develop RA flare patient and physician education tools.
 PCORI funded project (PI: Blalock) to compare patient comprehension of RA treatments.
 Abbvie funded project to study health economic outcomes.
Pilot project (PI: Ogdie) on exercise, PRO and incentives.
Pilot project (PI: Pennebaker) to identify communication themes among gout patients.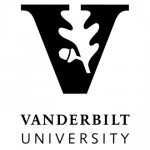 Pilot initiative to link electronic health record data from Vanderbilt Health System with patient reported outcome (PRO) data from Arthritis Power for longitudinal research into musculoskeletal conditions.
Rheumatology Research Foundation study (PI: Fraenkel) to develop preference phenotypes to facilitate shared decision making for RA patients at the point-of-care.
---
Government and NGOs
The Arthritis Caucus directly represents people with arthritis and belongs to the US Congress and the people. Several non-profit organizations help guide and inform the Caucus. These groups are called Friends of the Arthritis Caucus. The Caucus is chaired by Representative Anna G. Eshoo (D-CA) and David B. McKinley (R-WV), who join the additional 128 House and Senate members to compile and disseminate information on arthritis to all members of the House and Senate so positive steps can be made in funding, treating and ultimately curing this disease.
The Hewlett Foundation has many programs that are dedicated to many ambitious goals that include: helping to reduce global poverty, limiting the risk of climate change, improving education for students in California and elsewhere, improving reproductive health and rights worldwide, supporting vibrant performing arts in our community, advancing the field of philanthropy, and supporting disadvantaged communities in the San Francisco Bay Area.
Founded in 2015 theSpineCommunity was created to provide award-winning, educational content and Community directly to patients with back pain, arthritis, and spine conditions directly or through leading Physician Clinics and advocates. By combining information and a social community theSpineCommunity provides patients and their caregivers a unique destination to seek information, support, and inspiration.
---
Media Partners
---
Corporate Sponsors
AbbVie is a global biopharmaceutical company with the focus and capabilities to address some of the world's greatest health challenges. AbbVie has the stability, resources, expertise, and passion to discover, develop, and bring to market groundbreaking science to solve the biggest health problems that face the world today and tomorrow.
Amgen is one of the world's leading biotechnology companies. Amgen is a values-based company, deeply rooted in science and innovation to transform new ideas and discoveries into medicines for patients with serious illnesses.
BMS is committed to scientific excellence and investment in biopharmaceutical research and development to provide innovative, high-quality medicines that address the unmet medical needs of patients with serious diseases. BMS applies scientific rigor to produce clinical and economic benefit through medicines that improve patients' lives. BMS strives to make information about commercialized medicines widely and readily available.
The mission of Crescendo Bioscience is to enable more effective management of autoimmune and inflammatory diseases by providing quantitative, objective molecular tests and disease information services to rheumatologists and patients. We are creating comprehensive models of disease biology through our deep expertise in genetics, gene expression, and quantitative protein analysis. We are also establishing long-term, collaborative relationship with physicians by providing comprehensive diagnostic, prognostic, analysis, therapy selection and monitoring capabilities to improve outcomes over the lifetime of each patient.
Endo International plc is a global specialty pharmaceutical company focused on improving patients' lives while creating value. Endo develops, manufactures, markets and distributes quality branded and generic pharmaceutical products as well as over-the-counter medications through its operating companies – Endo Pharmaceuticals, Par Pharmaceutical, ASTORA Women's Health, Paladin Labs and SOMAR.
Flexion Therapeutics is a specialty pharmaceutical company focused on the development and commercialization of novel, local therapies for the treatment of patients with musculoskeletal conditions, beginning with osteoarthritis (OA), a type of degenerative arthritis.
Genentech is a leading biotechnology company that discovers, develops, manufactures and commercializes medicines to treat patients with serious or life-threatening medical conditions. We are among the world's leading biotech companies, with multiple products on the market and a promising development pipeline.
Organize the world's information and make it universally accessible and useful.
Horizon Pharma plc is a biopharmaceutical company focused on improving patients' lives by identifying, developing, acquiring and commercializing differentiated and accessible medicines that address unmet medical needs.  The Company markets seven medicines through its orphan, primary care and specialty business units.  Horizon's global headquarters are in Dublin, Ireland.
Janssen's mission is to transform individual lives and fundamentally change the way diseases are managed, interpreted, and prevented. We believe that challenging something is the best way to change it. So every day, in more than 150 countries, we bring cutting-edge science and the most creative minds in the industry together to think differently about diseases. We aim not only to innovate but also to empower people with the tools they need to make informed decisions and achieve the best possible results for their health.
For 140 years, we have worked tirelessly to develop and deliver trusted medicines that meet real needs. Our heritage and our values are the foundation of our mission to unite caring and discovery to make life better for people around the world. In our own neighborhoods and across the globe, we work hand-in-hand with governments and civic organizations to improve the health and well-being of the people we serve.
To make a difference in the lives of people globally through our innovative medicines, vaccines, and animal health products. We are committed to being the premier, research-intensive biopharmaceutical company and are dedicated to providing leading innovations and solutions for today and the future.
Good health is vital to all of us, and finding sustainable solutions to the most pressing health care challenges of our world cannot wait. That's why we at Pfizer are committed to applying science and our global resources to improve health and well-being at every stage of life. We strive to provide access to safe, effective and affordable medicines and related health care services to the people who need them.
We have a leading portfolio of products and medicines that support wellness and prevention, as well as treatment and cures for diseases across a broad range of therapeutic areas; and we have an industry-leading pipeline of promising new products that have the potential to challenge some of the most feared diseases of our time, like Alzheimer's disease and cancer.To ensure we can continue to deliver on our commitments to the patients, customers and shareholders who rely on us, we are focused on improving the way we do business; on operating with transparency in everything we do; and on listening to the views of all of the people involved in health care decisions. Through working in partnership with everyone from patients to health care providers and managed care organizations to world governments and non-governmental organizations, our goal is to ensure that people everywhere have access to innovative treatments and quality health care.
Advocates for Medical Foods is a movement sponsored by Primus Pharmaceuticals, a prescription medical foods company.
Samumed is a leader in medical research and development for tissue-level regeneration. With our platform's origins in small molecule-based Wnt pathway modulation (See Technology), we develop therapeutics to address a range of degenerative diseases, regenerative medicine and oncology.
At UCB, patients are at the heart of everything we do. Since UCB was established in the U.S. in 1994, the U.S. affiliate of UCB has continuously maintained invaluable programs for patients, healthcare professionals, caregivers and patient communities. Many of the programs we support are noted for their innovative and pioneering work in healthcare.
---