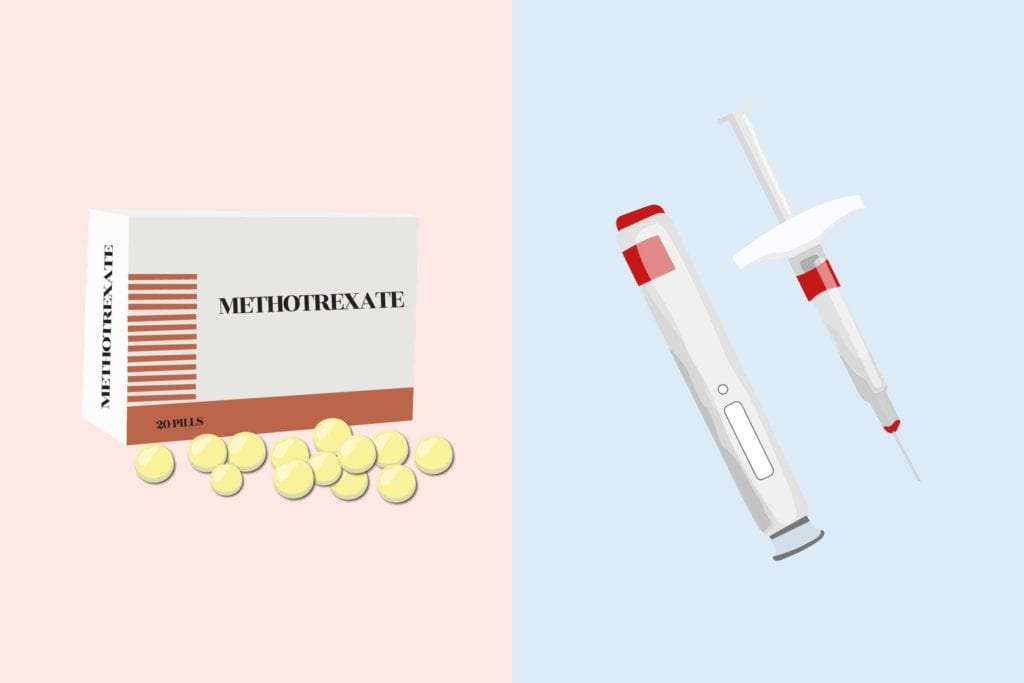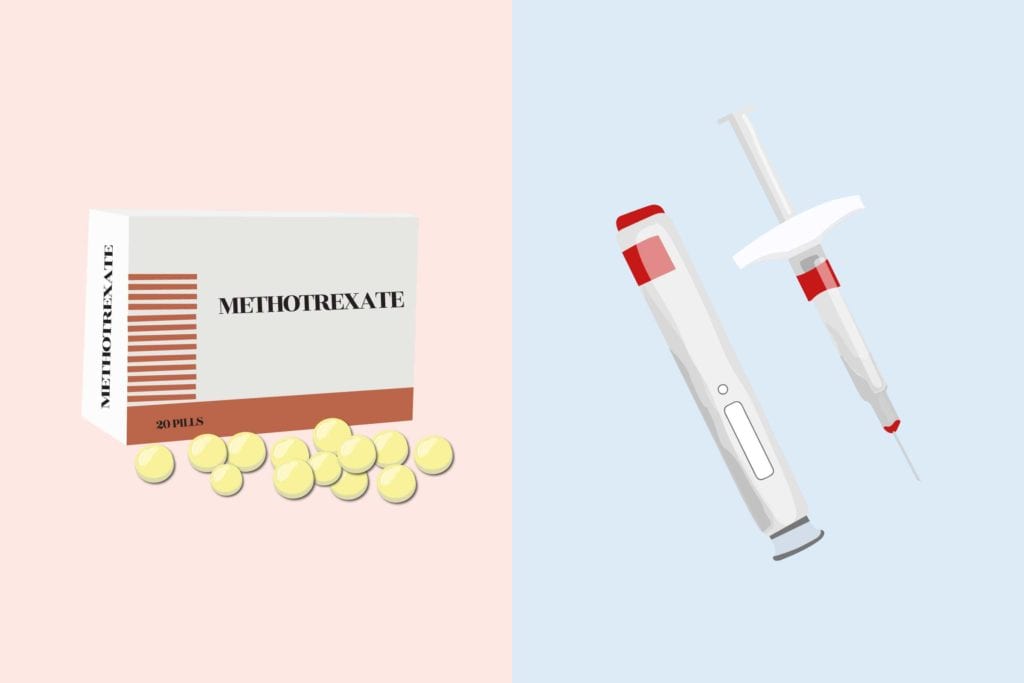 People with psoriatic arthritis (PsA) are often prescribed methotrexate, an anti-TNF drug like etanercept (Enbrel), or a combination of both. Which option is most effective?
According to a new study, presented at the 2018 American College of Rheumatology/Association of Rheumatology Health Professionals (ACR/ARHP) Annual Meeting in Chicago, etanercept alone may be the best choice.
The study, which was sponsored by etanercept manufacturer Amgen, followed 851 patients with PsA for 48 weeks. The patients were randomly assigned to one of three groups: etanercept injections plus oral methotrexate; etanercept only, along with an oral placebo pill; or methotrexate only, along with a placebo injection.
At week 48, members of the etanercept only group and the combination drug group fared equally well, and both had significantly less disease activity compared to the methotrexate-only group. "These results support the use of [etanercept] as monotherapy for PsA," the authors concluded. This is good news for patients who are looking to minimize the number of drugs they take (and any potential side effects as a result).
The authors also noted that, "aside from GI events, adverse event rates were similar in the three study arms."
Learn About More Rheumatology Research Breakthroughs
Follow our latest ACR meeting coverage to read about the research findings that could affect your treatment, lifestyle, and overall health.
Get Involved with Patient-Centered Arthritis Research
If you are diagnosed with psoriatic arthritis or another musculoskeletal health condition, we encourage you to participate in future studies by joining CreakyJoints' patient research registry, ArthritisPower. ArthritisPower is the first ever patient-led, patient-centered research registry for joint, bone, and inflammatory skin conditions. You can use ArthritisPower to track your disease symptoms, share patterns with your doctor, and participate in voluntary research studies. Learn more here.