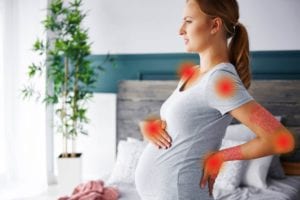 Thinking of getting pregnant but worried that having psoriatic arthritis (PsA) could pose a problem? While it's always smart to seek your doctor's guidance before conceiving, new research reassuringly suggests that women with PsA are just as likely to get pregnant and carry a healthy baby to term as women who don't have this condition.
The new study, which relied on a questionnaire given to 74 women with PsA and another 74 women without it (the control group), was published in the journal Clinical Rheumatology. The questionnaire asked women to report on whether they had been diagnosed with infertility, the type of delivery they had, their baby's birth weight, whether the baby was full-term, and whether the mother or baby had any pregnancy-related complications.
The authors' conclusion: "PsA patients do not have more infertility or worse pregnancy outcomes compared to healthy controls."
In other good news, 58 percent of patients said that their joint symptoms improved while they were pregnant (though they often worsened in the year after giving birth). (Here's how else psoriatic arthritis affects flares during and after pregnancy.)
While this study was relatively small, the results are certainly promising for women with PsA who are interested in having children. If you're thinking of getting pregnant (or if you are pregnant), talk to your doctor as soon as possible about whether you might need to make any tweaks to your treatment regimen. Methotrexate, for instance, should not be taken during pregnancy because it's dangerous to the fetus.
Keep Reading
Read more of our psoriatic arthritis content here.