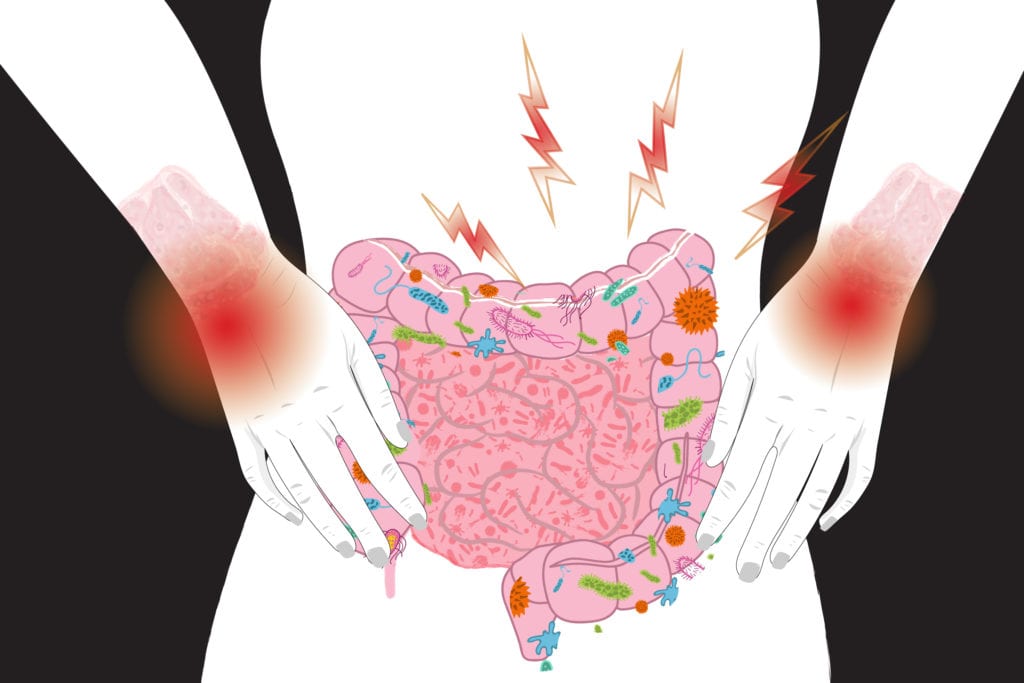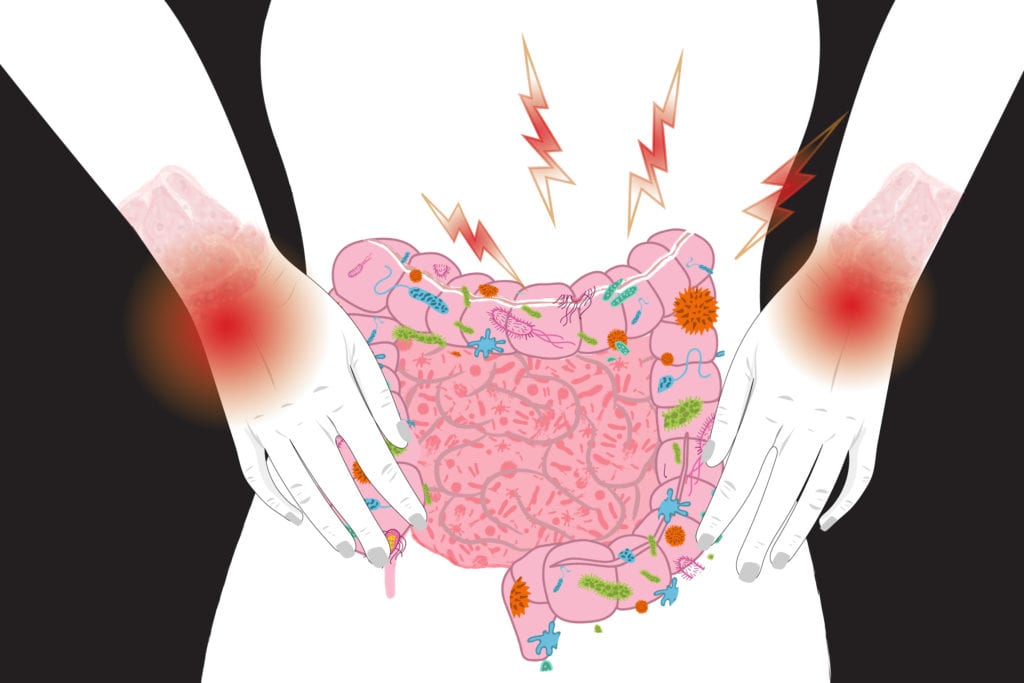 The symptoms of lupus, a chronic autoimmune disease that's known for causing skin rashes and joint pain, tend to wax and wane. While there are many things that may trigger a lupus flare — like being stressed, getting too much sun exposure, or catching a cold — a new study suggests that what's going on in your gut may also play an important role in the development of lupus flares.
To conduct the study, which was published in the journal Annals of the Rheumatic Diseases, researchers analyzed blood and stool samples from 61 lupus patients plus controls without lupus. They found that people with lupus had less diversity in their gut "microbiome," which refers to the mixture of organisms, including bacteria, that live in the gastrointestinal tract. 
In particular, researchers noted that lupus patients had significantly higher amounts of a specific bacteria called R. gnavus (a five-fold increase compared to control subjects).
Generally speaking, people who have a wider range of microorganisms in their gut tend to be healthier, in part because the "good" microorganisms, sometimes called probiotics (aka good bacteria), help keep the "bad" ones (those that can make you sick) at bay.
The scientists also found that an increase of R. gnavus was associated with lupus flares. People who had the highest levels of anti-R. gnavus antibodies in their blood were those who had lupus as well as nephritis (inflammation of the kidneys), which is a common complication of lupus. 
The gut microbiome has been getting a lot of attention in recent years for its potential impact on everything from irritable bowel syndrome to Alzheimer's disease. Experts have also realized that the gut microbiome has major implications for your immune system, because it turns out that a lot of your immune system resides in your GI tract. 
Although more research in this area is clearly warranted, "our analyses provide the first evidence that lupus is associated with intestinal outgrowths of [R. gnavus]," the authors wrote. 
Get Involved in Lupus Research
If you are diagnosed with lupus or another musculoskeletal condition, we encourage you to participate in future studies by joining CreakyJoints' patient research registry, ArthritisPower. ArthritisPower is the first-ever patient-led, patient-centered research registry for joint, bone, and inflammatory skin conditions. Learn more and sign up here.