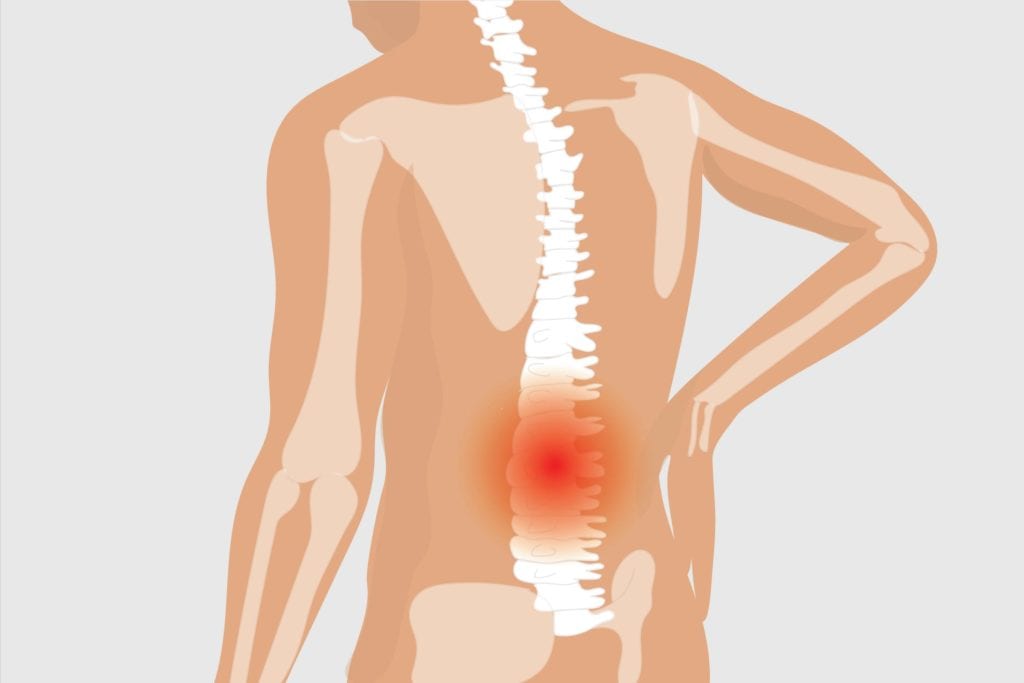 If you have axial spondyloarthritis (axSpA), an inflammatory form of arthritis that affects the lower spine, your doctor has likely prescribed an NSAID (non-steroidal anti-inflammatory drug). That's the first-line treatment for this condition, and it often helps relieve pain and stiffness — but it's not always enough.
To figure out how axSpA is progressing and whether you require additional treatment, your doctor will probably order an X-ray or MRI of the sacroiliac joints (which connect the spine to the pelvis) to see if they're inflamed, as well as a blood test to check your levels of C-reactive protein (CRP), an inflammation marker.
If an imaging test shows inflammation or your CRP level is high, you'll be a candidate for a newer type of medication called a tumor necrosis factor (TNF) inhibitor like etanercept (Enbrel) or adalimumab (Humira).
But what if your MRI doesn't show inflammation and your CRP test comes back normal, yet you're still in a lot of pain?
A recent study published in the journal Arthritis Research & Therapy concludes that you may need to take another CRP test.
The research, conducted by European scientists, found that CRP levels of people with axSpA tended to fluctuate. Many of the patients whose CRP readings were normal or borderline at the beginning of the study had high levels when they were rechecked after four, 12, or 16 weeks.
In their discussion, the authors say that "a change in a patient's CRP status is more common than previously thought," which means a single test is not enough to ensure that you're getting the right treatment.
If you have axSpA (or if your doctor said you have ankylosing spondylitis, which technically means an imaging testing test has already confirmed inflammation in the sacroiliac joints) and your initial treatment isn't helping sufficiently after at least four weeks, ask your doctor if you should get another CRP test. If a follow-up test shows that your CRP levels are high, you may be a candidate for an anti-TNF drug.
Note: Regardless of what your CRP tests show, anti-TNF drugs are currently approved in the U.S. only for patients who have visual proof of inflammation (thanks to an X-ray or MRI). But if your CRP is high and your disease is not well-controlled, your doctor might consider prescribing an anti-TNF drug anyway.
Keep Reading