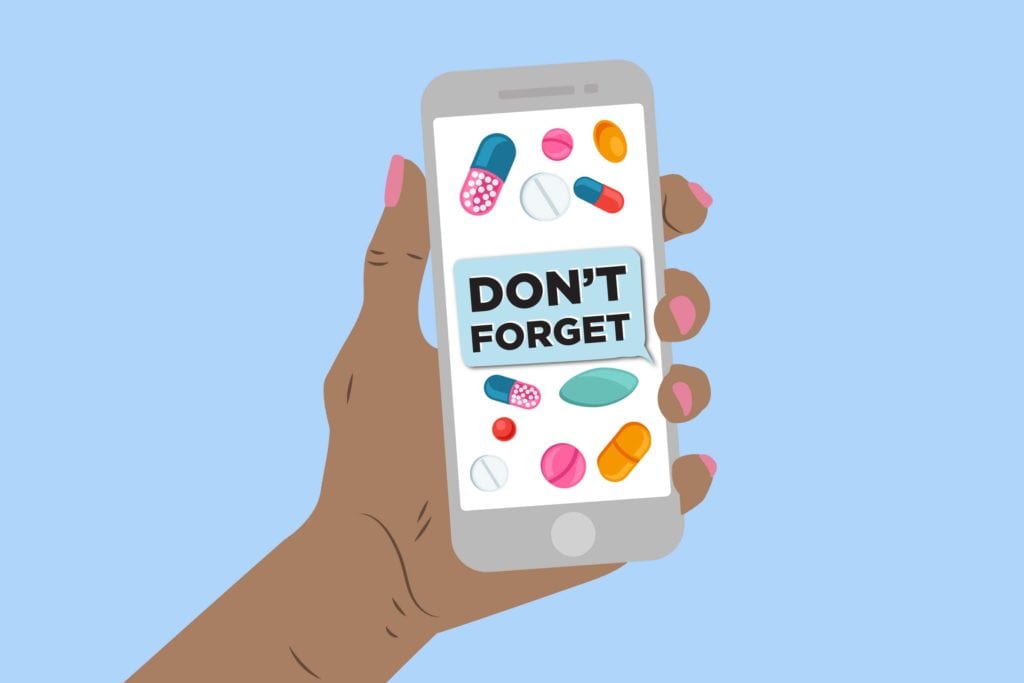 If you have rheumatoid arthritis (RA), taking your medication as prescribed is crucial, since it's the best way to avoid or minimize flares. Yet many patients fail to stick with their regimen.
There are many possible reasons someone would neglect to take their medication. In some cases, a person might dislike the side effects or have trouble paying for a drug. But simple forgetfulness is also a major issue, especially when it comes to a drug that isn't designed for daily use, such as methotrexate.
Many RA patients are supposed to take methotrexate once a week but often miss a dose. A weekly reminder via text message could make all the difference, according to a new study published in the journal Arthritis Care & Research.
To conduct the study, researchers from France took 96 patients with RA who had been prescribed methotrexate and randomly assigned them to three groups: One received weekly text messages on their mobile phones reminding them to take their medication; the second had a 15-minute counseling session with a pharmacist; and the third (the control) didn't get any special intervention.
Perhaps not surprisingly, those who got weekly text messages were the most likely to keep taking methotrexate as prescribed throughout the course of the six-month study. There was no significant difference between the counseling and control groups.
If you're having trouble remembering to take your methrotrexate — or any medication, really — signing up for text reminders could be a simple yet effective way to stay on track.
You don't need to be part of a special study, either: You can download any number of smartphone apps (such as To Do Reminder or TextMinder), or just add "take my medication!" to your Google Calendar or Microsoft Outlook and set the event to repeats every week on the same day.
Keep Reading