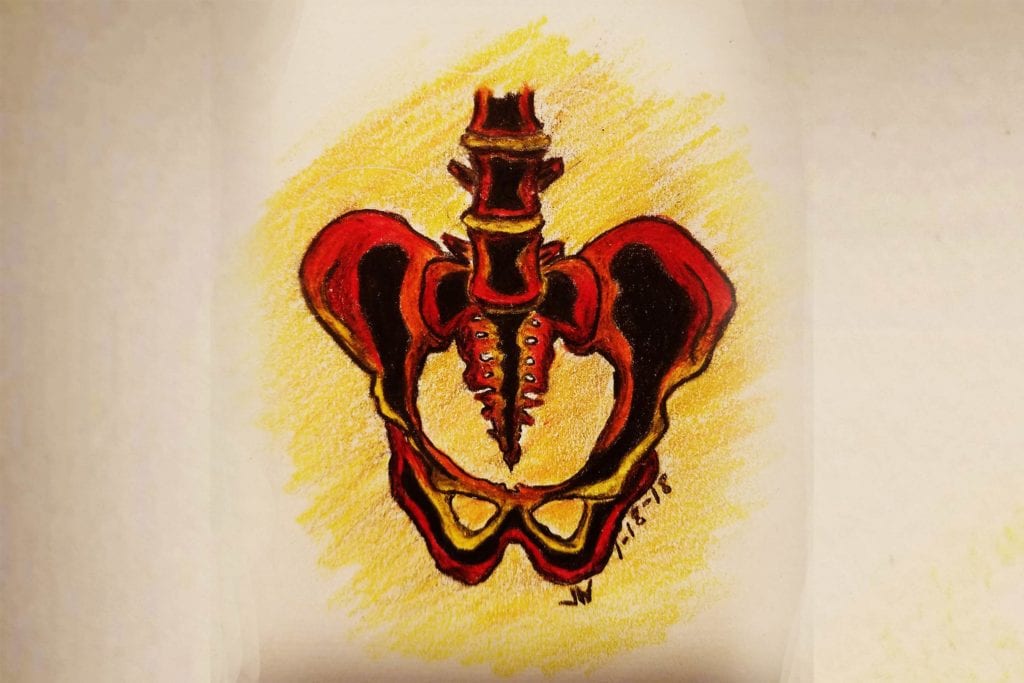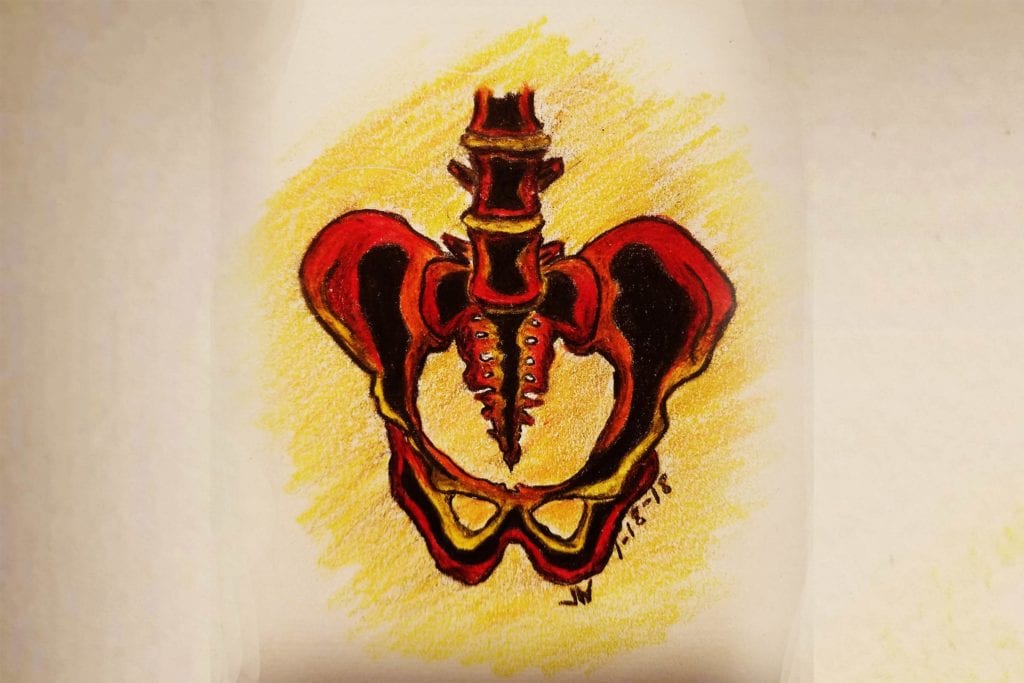 Jennifer Walker, of San Antonio, Texas, lives with rheumatoid arthritis, osteoarthritis, and fibromyalgia. She's a computer software engineer by day, but her passion is her art — a medium through which she can uniquely convey what it's like to physically and emotionally cope with chronic pain.
We asked Jennifer, who is also a Patient Governor adviser to our ArthritisPower research registry, to share some of her most poignant pieces in a series we're publishing called Arthritis Through Art. Here, she shares the backstory on a piece called 'Molten Lava.'
Title: 'Molten Lava'
Date Created: January 18, 2018
Medium: Colored pencil and ink
Q: What was happening in your life at the time that prompted you to create this?
A: I walk my dog every day. I was feeling a little bit better at the time and made the mistake to try to jog just a little with him. Not far, like 30 seconds here and there on our 30-minute walk.
My body could not handle it. I have degenerative arthritis in my spine and constant pain in my lower back. The pain in my lower back began that day and just got progressively worse. Of course, it triggered rheumatoid arthritis inflammation as well because my RA is in almost all of my joints. So, over the course of two days the pain got worse and worse.
Q: Can you describe what we're looking at and how it relates to experiencing a painful flare?

A: I created this piece at the peak of my flare when I felt so much heat and pain in my hips that I thought those bones had been replaced by molten lava. I could not sit or stand or move without making the pain worse. I had another night of painsomnia because the pain was so bad. And nothing touched the pain either: no meds or ice or my heating pad. I thought for sure I would just melt to the floor at one point, starting from hips outward.
Q: What do you feel when you look at this piece of art now?

A: It reminds me to be kind to my joints. Just because I feel better does not mean I can do things I have been told not to do. It also reminds me of that molten lava feeling I had inside of my body. It was just so bad.
Follow Jennifer's artwork and musings on Instagram. See Jennifer's art about her RA and fibro flare, called 'Radiation.'