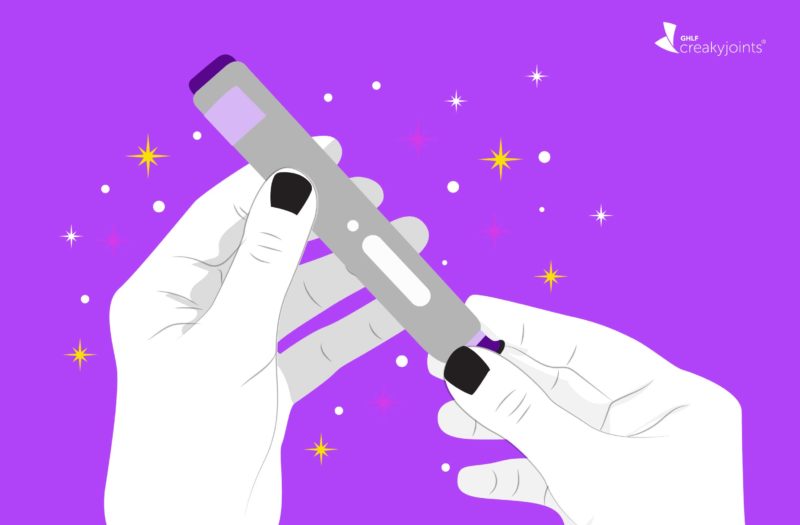 If you're taking a TNF inhibitor biologic and worried that it will raise your cancer risk, you can probably feel more reassured by this: A new study, published in The Lancet Gastroenterology & Hepatology, concluded that using a TNF inhibitor such as adalimumab (Humira) or etanercept (Enbrel) does not increase the risk of developing a new cancer; nor does it increase the risk of cancer reoccurring in cancer survivors.
In this particular study, researchers focused on people who had an autoimmune condition as well as a personal history of cancer. The goal: to determine whether treating their autoimmune disease with an anti-TNF drug would make them more likely to experience a cancer recurrence or develop a new type of cancer. It did not.
Researchers recruited nearly 26,000 Danish cancer survivors who had rheumatoid arthritis, inflammatory bowel disease, or psoriasis. They then identified 434 who had used a TNF inhibitor after their cancer diagnosis and compared them to 4,328 patients in a control group who did not use an anti-TNF drug.
"Use of anti-TNFα therapy was not associated with recurrent or new primary cancer development in patients with previous cancer. Timing of anti-TNFα therapy after an initial cancer diagnosis did not influence recurrent or new primary cancer development," the authors concluded. "This observation might guide clinical decision making among providers treating immune-mediated diseases with anti-TNFα medications."
Although older (unrelated) research has suggested that there may some link between TNF inhibitors and cancer, recent studies have generally been more reassuring. Earlier this year, research presented at the European Congress of Rheumatology conference found that psoriatic arthritis patients who took TNF inhibitors were no more likely than the rest of the population to develop lung cancer, melanoma, pancreatic cancer, brain cancer, endometrial cancer, or breast cancer, but they did have a higher risk of developing lymphoma.
Use Our ArthritisPower App to Manage Your Arthritis
Join CreakyJoints' patient-centered research registry and log your medications to track side effects and impact on disease activity. Learn more and sign up here.
Keep Reading
Waljee AK, et al. Anti-tumour necrosis factor-α therapy and recurrent or new primary cancers in patients with inflammatory bowel disease, rheumatoid arthritis, or psoriasis and previous cancer in Denmark: a nationwide, population-based cohort study. The Lancet Gastroenterology & Hepatology. December 2019. doi: https://doi.org/10.1016/S2468-1253(19)30362-0.