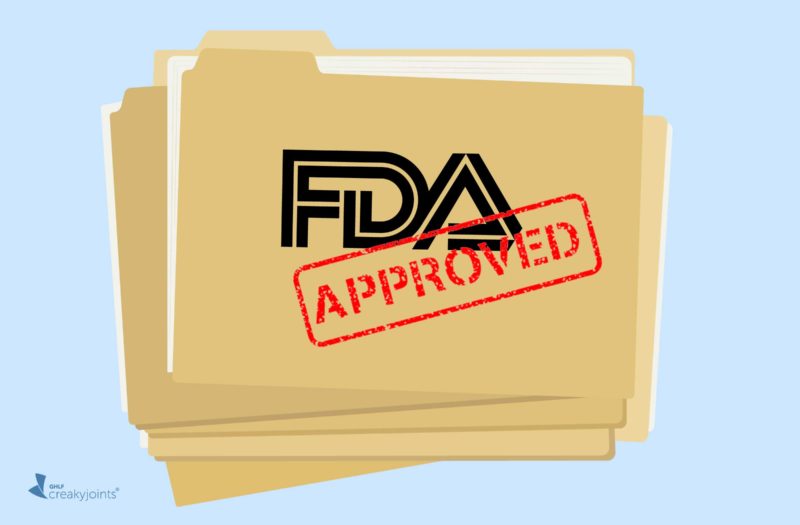 Cosentyx (secukinumab), an interleukin inhibitor that targets the inflammatory molecule IL-17a, can now be officially used by axial spondyloarthritis (axSpA) patients who do not have evidence of disease-related damage that can be seen on X-rays.
AxSpA, which is an inflammatory form of arthritis that impacts the lower spine and pelvis, is often divided into two categories: radiographic (also known as ankylosing spondylitis) and non-radiographic (nr-axSpA). People in both groups have similar symptoms, such as chronic low back pain, but only those with radiographic axSpA have X-ray proof of damage to the sacroiliac joints or spine.
Although some experts have recently suggested that suggested that distinguishing between these subsets of patients might not be as important as once believed, many biologic drugs that may help control the course of the disease are only FDA-approved for people with the radiographic version of axial spondyloarthritis.
Until last month, Cosentyx was one of those drugs. This medication, which is also used to treat plaque psoriasis and psoriatic arthritis, gained FDA approval for radiographic axSpA in 2016. As of June 17, 2020, it's now FDA-approved for use in people with non-radiographic axSpA as well.
The new FDA-approved indication approval follows a phase II study of 555 adults with active non-radiographic axSpA. In that trial, Cosentyx significantly beat the placebo in terms of reducing disease activity, the manufacturer (Novartis) reported.
Last month, the FDA approved another medication in the same class, ixekizumab (Taltz), for non-radiographic axial spondyloarthritis. And last spring, FDA approved Cimzia (certolizumab pegol) for use in people with nr-axSpA. Cimzia is a type of biologic medication that targets an immune system protein called tumor necrosis factor (TNF) to reduce inflammation.
Track Your Medications with ArthritisPower
Join CreakyJoints' patient-centered research registry and log your medications to track side effects and impact on disease activity. Learn more and sign up here.
Novartis, which manufactures secukinumab (Cosentyx), has been a corporate sponsor of the Global Healthy Living Foundation.