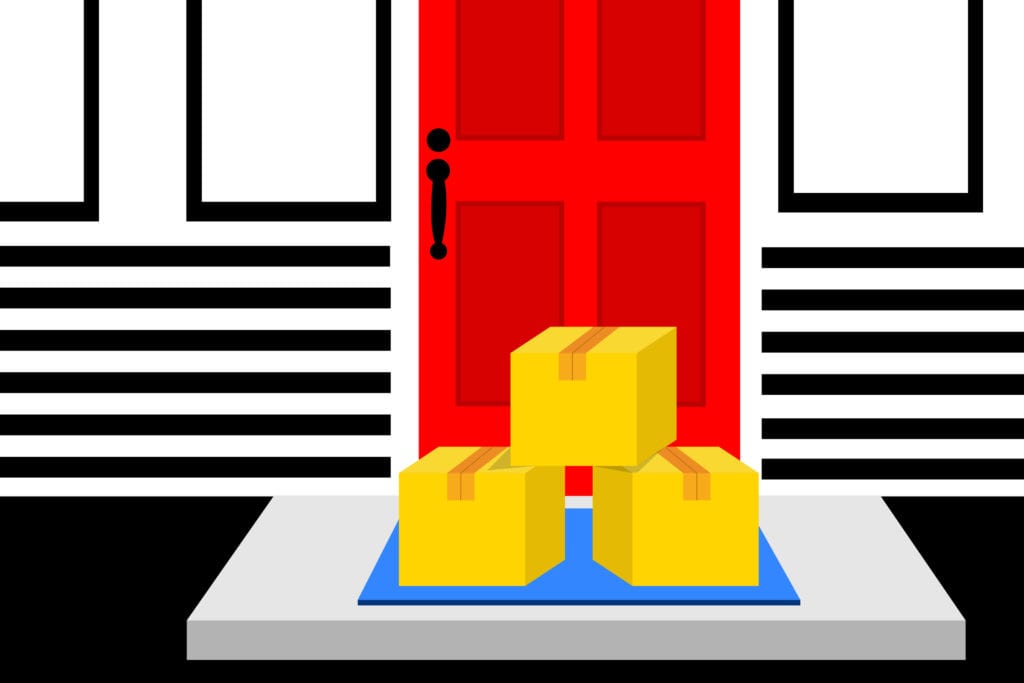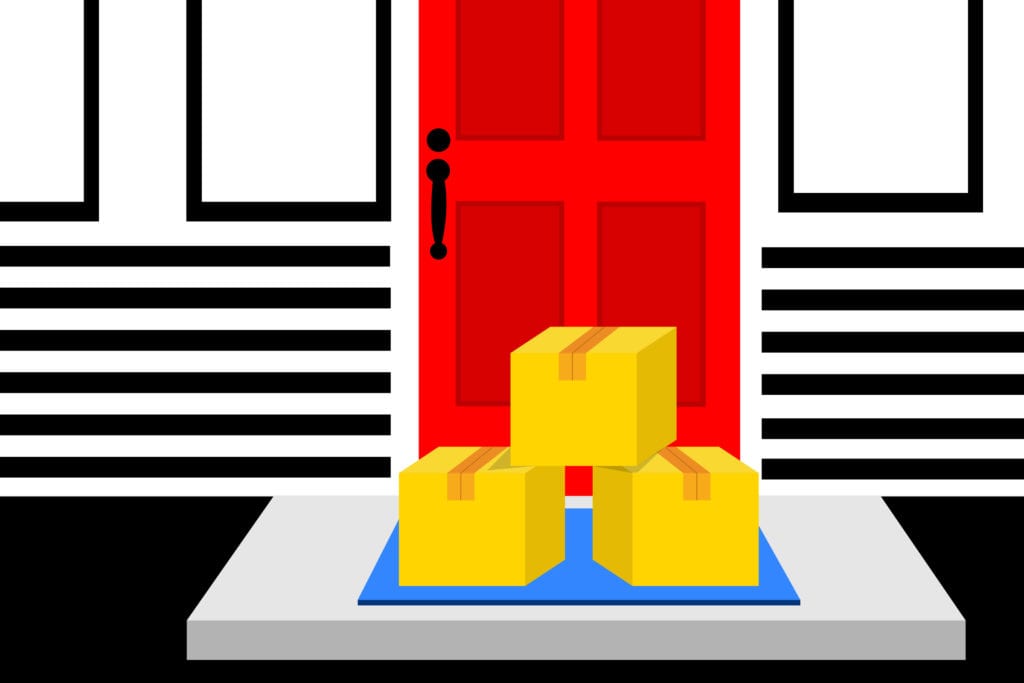 Did you know the painter Renoir suffered from severe rheumatoid arthritis the last three decades of his life? He wrapped bandages around his crippled hands in order to hold his paintbrushes.
They say necessity is the mother of invention — and anyone with rheumatoid arthritis knows this is definitely true. Sure, medicine is great and necessary, but it doesn't always alleviate all of our aches and pains. Plus, pills can't run errands, cook dinner, or put on our socks. So we arthritis patients have to get creative and resourceful.
Here are 13 of the best tricks that fellow RA patients do to help them get through the bad days. (And who knows, one of us may paint the next Impressionist masterpiece because of this article?!)
1. Get Regular Massages
While massage is not for everyone, studies show that some massage can be beneficial for certain RA patients. "Regular massage works for me but the key word is 'regular,'" says June. "It is hard on the pocketbook but to be able to walk without pain is worth it. With my contract at Massage Envy [a national chain] they are $45, so I get one a week. They keep my range of motion good and they relax me. The first three visits were medium touch every other day. Now it's once a week with deep massage, with warm towels and menthol. Heaven!"
2. Wear Compression Gloves
Those of us with hand and wrist pain know how difficult even the simplest tasks can be, from opening jars to typing to doing push-ups. For Crystal Sumner, 15 years of RA wore down her wrists to "bone-on-bone," she says. When a surgeon told her they were beyond repair, she was distraught. But a couple months ago, she ran across a new pair of compression gloves at Goodwill for $1.99. "I couldn't pass that up!" Therapy gloves, which can provide warmth and can stimulate better circulation, may be used to reduce pain, stiffness, and swelling. Crystal, who wears them for an hour a day, three times per day, has noticed a "substantial difference. I have a limited range of motion but now I notice I can do things like loading and unloading the dishwasher or doing laundry easier and for longer periods of time." Learn more about wearing gloves to treat arthritis.
3. Get Amazon Delivery
As a person living with a painful chronic illness, Kelly Conway, who runs the Facebook page and blog As My Joints Turn: An Autoimmune Soap Opera finds Amazon's delivery service invaluable. "I get teased a lot by people who see Amazon boxes on my steps daily. People think all I do is shop," she wrote on Facebook. People, she says, were shocked when they found out that she ordered her Halloween candy from Amazon but "ableists be damned."
She says she will do whatever it takes to be able to function. "I don't think my friends and family have any idea the extent my disease takes a toll on me," she added in the post. "Walking in a store to shop is practically impossible. Since breaking my foot, I've found Amazon Fresh. Other grocery delivery programs require two days and a $60 limit. When I ordered from Amazon at 10:30 p.m., my items arrived by 7 the next morning."
Her typical Amazon delivery contains things like allergy medication, bandages, laundry detergent, and other common household supplies. "Thank you Amazon for making this woman-with-a-disability's life a bit easier to manage."
4. Check Out Meal Delivery Services
If you're trying to keep your weight under control but find it hard to cook healthy food consistently, try out Freshly, a food delivery service that makes all of the food for you. I tried it and really liked it. It's reasonably priced (about $10 per meal) and though it's packaged like airplane food, it's very tasty. All of the meals are low-carb and low-calorie (about 400 calories) though the sodium levels are a bit higher than I'd prefer. I especially liked the sausage and peppers, balsamic-glazed turkey, and lasagna. They have vegetarian and breakfast options, too. The best part about Freshly is that you can vary how many meals you want on a week-by-week basis and put orders on hold for up to two weeks in a row. You can also cancel at any time. My only beef with Freshly is that the box it comes in is enormous and hard to break down.
If you prefer to cook your meals the old-fashioned way, consider meal delivery services like Blue Apron, HelloFresh, or Home Chef, which deliver ingredient-and-recipe meal kits you prepare yourself.
5. Sign Up for a Gym Membership
A recent study published in the International Journal of Epidemiology found — rather unsurprisingly — that people with chronic illnesses get less physical activity each week than otherwise healthy people. If you already know that it's a myth that exercise can make your arthritis symptoms worse, then the main challenge is that it can be really hard to get the 150 minutes of exercise per week that the World Health Organization recommends. How do you do that if you're in pain?
De Jarnett Apryl insists that a gym membership keeps her RA in check. "It hurts at first. But I do feel 100 percent better if go every couple days."
Of course, depending on your disease severity, you'll need to modify workouts by avoiding moves that put extra strain on inflamed joints. This may mean trying activities you've never done before, like swimming or yoga. A new study published in the journal Restorative Neurology and Neurosciencefound that an eight-week regimen of intensive yoga classes, five times per week, eased both the physical and emotional stress of having rheumatoid arthritis.
For his part, RA patient Paul Newman says he takes dance lessons "to keep it moving." Steffi Toal, too. She was diagnosed with RA recently after eight weeks of unexplained hand pain. But her feet still feel fine so she exercises daily, especially while watching The Young & The Restless. "I dance almost every day. It makes me happy and in turn, I feel better. Music soothes my soul." The lesson? Use what you got for as long as you can.
6. Clean with a Clorox Wand
We all know how good it feels to take a warm bath with Epsom salt. But what about after it's over? Cleaning up afterward can be a nightmare if you're stiff and inflexible.  Andrea DiPetta loves her Clorox Wand to clean the tub because she doesn't have to bend as much or scrub as hard. Find the tools that make your life easier and less stressful on your aching body. Check out these tips for making household chores less of a hassle.
7. Explore a More Flexible Work Schedule
Being able to continue working is not only essential to pay the bills, it's also beneficial for your mental health. People with chronic illness are three times more likely to experience depression, so it's important that we still feel like productive members of society. If you can't work 40 hours per week outside of the home, the best things about doing it from home are that you can sit in your most comfortable spot, be close to your own private bathroom, often make your own hours and take a nap if you feel fatigued.
So how does one get one of these coveted jobs? It's becoming easier. In fact, the Bureau of Labor Statistics estimates that 23 percent of all jobs are remote and that number will increase in the future. If you receive SSDI or SSI benefits, check out Ticket to Work or myemploymentoptions.com, both free services tailored for job seekers with disabilities. Be careful about work-from-home online job searches, which can be rife with scams to steal your money or identity. Never give anyone your account information for direct deposit or your social security number until you're sure the company is legit.
You could also talk to your manager or HR about the possibility of having a more flexible schedule in your current job, such as working one or two days a week from home or adjusting your hours. Maybe you'd prefer to start later if you're prone to morning stiffness or to leave early if sitting in rush hour traffic is really hard on your joints.
8. Consider CBD or Medical Marijuana
CBD oil is all the rage right now to help combat RA pain but as more states legalize marijuana, many patients are also reaping these pain-relieving benefits the old-fashioned way — they smoke it, mon.
You'll have to decide if CBD (which doesn't provide a high) or THC in medical marijuana (which does) is the way you want to go.
Chronic pain is the number one reason people give when they enroll in state medical marijuana programs, a study in the journal Health Affairsrecently reported. According to a 2017 report on more than 10,000 scientific abstracts on the health effects of medical and recreational cannabis use, there is evidence that cannabis treatment can help chronic pain. So, pass the dutchie on the left-hand side — especially if the right side is flaring.
9. Find Comfy Shoes You Love
In an informal, unscientific poll of my rheumatoid arthritis group on Facebook, this brand was, by far, the most popular shoe choice for RA patients' sore tootsies. While Adidas and Saucony got honorable mentions, the cushy, cloud-like Skechers have memory foam — and have stolen our hearts. "Dress shoes and flats are for very special occasions only!" says Quenie Hatton.
10. Destress with Essential Oils
Essential oils may not cure rheumatoid arthritis, but they sure feel good and smell good. Several studies have shown that compounds like eucalyptus, peppermint, and lavender, when mixed with carrier oils, can help relieve arthritis symptoms in different ways. My chronic pain comrades in my Facebook group rave about Deep Blue doTERRA in particular. They say just a few drops of this particular blend of wintergreen, peppermint, and blue chamomile soothes and cools their neck, hand, wrist, shoulder, feet, knee and lower back pain. Read more about using aromatherapy and essential oils to help with arthritis, and always be sure to talk to your doctor before using them to make sure they won't interfere with your medication.
11. Escape with a Favorite Podcast
To help her get through the tough RA days, Debra DeWitt turns to her favorite faith-based podcasts. When you're feeling low, there are a lot of great self-help podcasts to inspire and uplift, such as 10 Percent Happier with Dan Harris, Ted Talks Daily, Oprah's Supersoul Conversations, and the Good Life Project. Anxious? Try Meditation Minis or Sleepy, where host Otis Gray reads you a bedtime story. Or maybe you just want to pop on your headphones and escape with The Ron Burgundy Podcast or This Might Get Weird. After all, laughter is the best medicine.
12. Get Through a Flare with Heated Rice Bags
Applying heat therapy is an effective way to ease RA aches, pains, and flare-ups. If an electric blanket isn't your cup of tea, homemade DIY rice packs retain heat for a decent amount of time and seem to be one of the more popular options in my Facebook group. You can make one for just a few bucks — all you need is rice, a sack of some sort (could be a tube sock or fabric you sew together yourself), and a microwave. To make one, Google "rice pack" and "YouTube." Pick a video and follow along.
13. Keep Butt Wipes in the Bathroom
Maybe this is TMI, but shit happens, especially when you have RA and an upset stomach from your cocktail of prescription drugs. And since I'm assuming most Americans do not have bidets in their bathrooms, natural baby wipes may be the way to go.
Before you use them, a few things you should know: They're horrible for the environment. So, try to find a brand like Caboo, which uses bamboo pulp, or others that use fibers that are biodegradable. Also, putting them in a garbage bin is slightly preferable to flushing them, so they don't clog sewer lines.
The University of Iowa's vulvar skin care guidelines does not recommend women use them in their vaginal area but other experts claim they're harmless. Use them sparingly to avoid irritation and burning, make sure they're unscented, and avoid the ones that contain bronopol, parabens, phthalates, and any other chemical you can't pronounce.
If you're like me, you may also be extremely inflexible, making those hard to reach places seem as far away as Uranus (thank you, I'll be here all night, please tip your waitress). If I'm flaring, sometimes I just can't reach and there's nothing I can do about it. Someone should come up with a tool to deal with that. It's a $100 million Shark Tank idea — call me, Mr. Wonderful.
Keep Reading