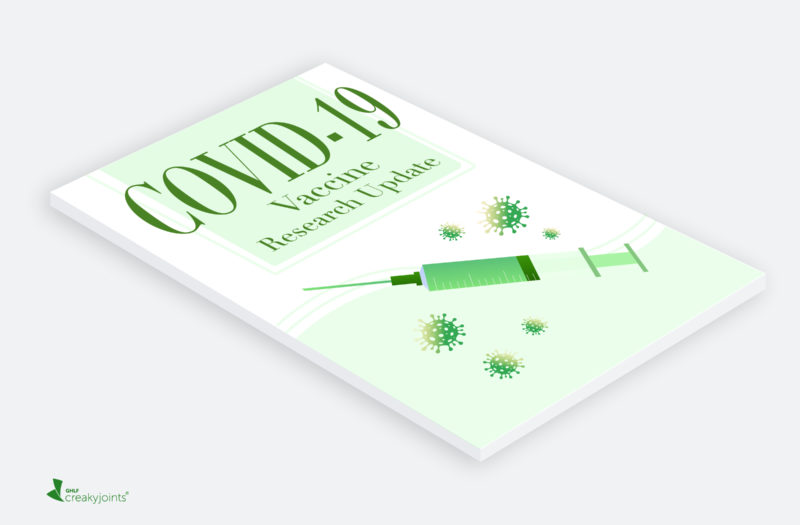 As the U.S. Food & Drug Administration just granted emergency use authorization to the first COVID-19 vaccine — from Pfizer and BioNTech — with another approval from Moderna likely to follow, other coronavirus vaccine candidates are still recruiting people into clinical trials.
Johnson & Johnson's vaccine trials, known as ENSEMBLE, are looking to reach a diverse group of people to participate in their phase 3 studies. The company recently said "it continues to expect an interim data readout in late January and could apply for U.S. emergency use authorization in February," according to Reuters.
We are telling you about this opportunity so you can learn more about it and decide whether it might be right for you or someone you know.
If you're interested in seeing if you're eligible to participate, visit ensemblestudy.com.
What Is a Vaccine Clinical Trial?
A clinical trial is a carefully designed scientific evaluation of an investigational vaccine or medication. It must be reviewed and approved by an institutional review board (IRB)/independent ethics committee (IEC), which helps to oversee the study and make sure it is safe and ethical.
In the case of COVID-19, the trial is studying if the vaccine prevents COVID-19 infection.
Clinical trials are conducted by doctors and researchers, who follow strict rules and procedures to keep participants as safe as possible. Several tests and assessments are performed throughout clinical research studies to monitor participants' health.
Vaccine trials are conducted in stages (called phases) to progressively assess safety and efficacy.
Preclinical testing: Vaccine candidates are studied in cells in the lab and given to animals such as mice or monkeys to see if they produce an immune system response.
Phase 1: The vaccine is given to small number of people to test safety, dosage, and if it produces an immune system response.
Phase 2: The vaccine is given to a larger number of people (hundreds) and may be expanded to include different specific populations (such as older adults or children); these trials test continue to test vaccine safety and effectiveness.
Phase 3: The vaccine is given to a much larger number of people (thousands), divided into two groups (the investigational group and the placebo group). Researchers wait for enough people to get infected with the virus and then compare how well the vaccine worked in the placebo vs. the investigation group. Because the vaccine is given to such a large number of people, this stage can also potentially reveal more side effects that may not have shown up in earlier studies.
Approval: Vaccines get approved after phase 3 studies and then are continued to be studied in phase 4 ("post-marketing") studies to monitor for safety and effectiveness, especially in groups that may not have been included in phase 3 trials.
What Are the ENSEMBLE Studies?
The purpose of the ENSEMBLE clinical trials is to evaluate the efficacy (whether the vaccine works) and safety of an investigational vaccine for the prevention of COVID-19.
The ENSEMBLE trials aim to recruit up to 40,000 participants age 18 and older.
It is essential to include all types of people in clinical trials when researching and developing new vaccines in order to help ensure they are safe and effective for those who are disproportionately impacted and to help address public health challenges like COVID-19, according to Johnson & Johnson.
"Research has shown that certain diseases and medications may impact people differently based on their age, gender, race, and ethnicity. In many countries, COVID-19 has disproportionally impacted both older people and minority populations," notes EnsembleStudy.com. "Therefore, clinical research studies often require large and diverse numbers of volunteers to participate in a single study, sometimes thousands are needed to obtain reliable information. Large numbers of participants help ensure that medications and vaccines are generally safe and work for various types of people, especially those most impacted by the disease or illness."
There are two ENSEMBLE studies. One is testing one dose of the vaccine and the other is testing two doses of the vaccine.
If you qualify and choose to participate, you would be randomly assigned by chance (like flipping a coin) to one of two groups within the study. Depending on which group you are assigned, you would receive either investigational vaccine or placebo. A placebo looks just like the investigational vaccine and is given the same way, but instead of containing an active vaccine it contains a saline (salt) solution with no active ingredients.
During the study, neither you nor the study staff will know which group you are in. In a medical emergency, the study staff can quickly find out which group you are in.
What About People with Underlying Health Issues?
Clinical trials for vaccines include a protocol that details who can participate (inclusion criteria) and who cannot participate (exclusion criteria).
People with certain health conditions or other criteria (for example, pregnant women or children) may be excluded from some vaccine clinical trials or certain stages of trials to ensure a more controlled environment. This helps ensure that the vaccine works and is safe in a set group of people before it is studied in or given to groups where there may be more concerns.
It is common for vaccine trials to exclude people who have underlying health issues that increase their risk for potential vaccine side effects or are taking medications, such as immunosuppressants, that may impact vaccine efficacy. People in these groups often get vaccines after they've been approved for use in otherwise healthy adults and more is known about how they work and their side effects.
In the case of the Johnson & Johnson COVID-19 vaccine, people with certain underlying medical conditions may still be able to participate in the ENSEMBLE studies if their signs and symptoms are stable and well-controlled.
For example, the ENSEMBLE trial protocol says that people with certain autoimmune conditions may be eligible to enroll at the discretion of the investigator (researcher) running the study near you:
"Participants with clinical conditions stable under non-immunomodulator treatment (e.g., autoimmune thyroiditis, autoimmune inflammatory rheumatic disease such as rheumatoid arthritis) may be enrolled at the discretion of the investigator. Non-immunomodulator treatment is allowed as well as steroids at a non-immunosuppressive dose or route of administration."
While decisions about how medications affect eligibility would likely be determined on a case-by-case basis, oral corticosteroid use is part of the exclusion criteria. This means that people who take steroids at certain doses chronically or recurrently are not able to participate:
"Chronic (>10 days) or recurrent use of systemic corticosteroids within 6 months before administration of study vaccine and during the study. A substantially immunosuppressive steroid dose is considered to be ≥2 weeks of daily receipt of 20 mg of prednisone or equivalent. Note: Ocular, topical or inhaled steroids are allowed."
While people with underlying health issues that are or may be associated with severe COVID-19 outcomes were not included in earlier stages of the vaccine trial — such as chronic obstructive pulmonary disease (COPD), diabetes, serious heart conditions, and more — they may be eligible to participate in this phase of the trial.
How Does the Johnson & Johnson Vaccine Work?
The Johnson & Johnson vaccine works differently from the Pfizer and Moderna vaccines, which are mRNA vaccines. Read more here about how mRNA vaccines work.
This vaccine is considered a "viral vector," which means using a different kind of harmless virus to transport components of the coronavirus into the body in order to teach your immune system to recognize and build a response to it.
The Johnson & Johnson vaccine uses a type of virus called an adenovirus, which normally causes the common cold. This makes it good at transporting things into humans. The adenovirus is genetically modified so it cannot replicate and cause disease. It carries the genetic code of a coronavirus antigen (a protein that is part of the virus, but not the whole thing) into the body. This genetic code serves as instructions for our cells so they can make copies of the antigen, which prompts our immune system to build different cells that recognize and remember the coronavirus.
Then if the body were to encounter coronavirus germs in the future, the immune system would be able to respond faster and more effectively, fighting off the germs before it can cause disease.
You cannot get COVID-19 from the vaccine.
This adenovirus vaccine technology is not brand-new. It has been used in other kinds of vaccines, including for Ebola.
How to Learn More About the Clinical Trial
If you or someone you know is interested in seeing if you're eligible to participate, visit ensemblestudy.com.
You'll take a brief survey to see if you qualify. It asks questions about your age, where you work, certain health conditions and medications, your weight and height, whether you live in a nursing or long-term care facility, your race/ethnicity, and more. If you qualify, you're asked to submit your address to see if you live near a clinical trial location.
Then you are told that a member of the study team will reach out to you for more information, to explain the study in detail, and answer any questions you may have about taking part in the study.
Get Free Coronavirus Support for Chronic Illness Patients

Join the Global Healthy Living Foundation's free COVID-19 Support Program for chronic illness patients and their families. We will be providing updated information, community support, and other resources tailored specifically to your health and safety. Join now.
Janssen Pharmaceuticals, Inc., which is owned by Johnson & Johnson, is a corporate sponsor of the Global Healthy Living Foundation.