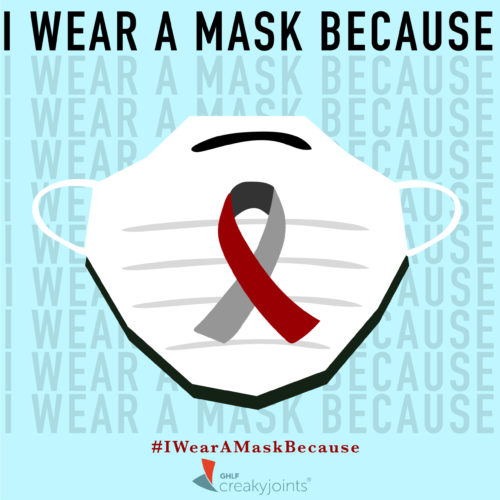 Share your reason for keeping our communities safe. Help raise awareness and protect those living with high-risk conditions, your loved ones, yourself, and beyond.
Wearing a face mask during COVID-19 should be a public health issue.
Research has shown (and continues to show) that face coverings reduce the transmission of COVID-19. Because many instances of COVID-19 are spread by people without any symptoms, face coverings have become a critical, lifesaving tool during the pandemic. Wearing a face covering protects those around you. It can also help reduce your own risk of infection.
People with underlying health issues are especially at risk for COVID-19 complications. Wearing a face covering is one of the best ways to protect those most vulnerable. At the Global Healthy Living Foundation (GHLF), we value everyone's life and urge you to do the same. Do your part and mask up.
You shouldn't wear a mask just because you are told to. You should wear a mask because you care about protecting others. And because you want this devastating pandemic to end as quickly as possible.
Just as you would wear an awareness ribbon to support a cause near and dear to your heart, wear a mask to show the world you care about public health and you're willing safeguard your community —especially the high-risk members who need your help.
At GHLF our COVID-19 Patient Leaders wear a mask because…
Tell us why you wear your mask. Spread the word. Raise awareness. Wear a mask because!
What does your mask say about you? Post a photo wearing your mask and the reason why. Add the hashtag #IWearAMaskBecause and tag @GHLForg and @Creakyjoints to demonstrate your support.