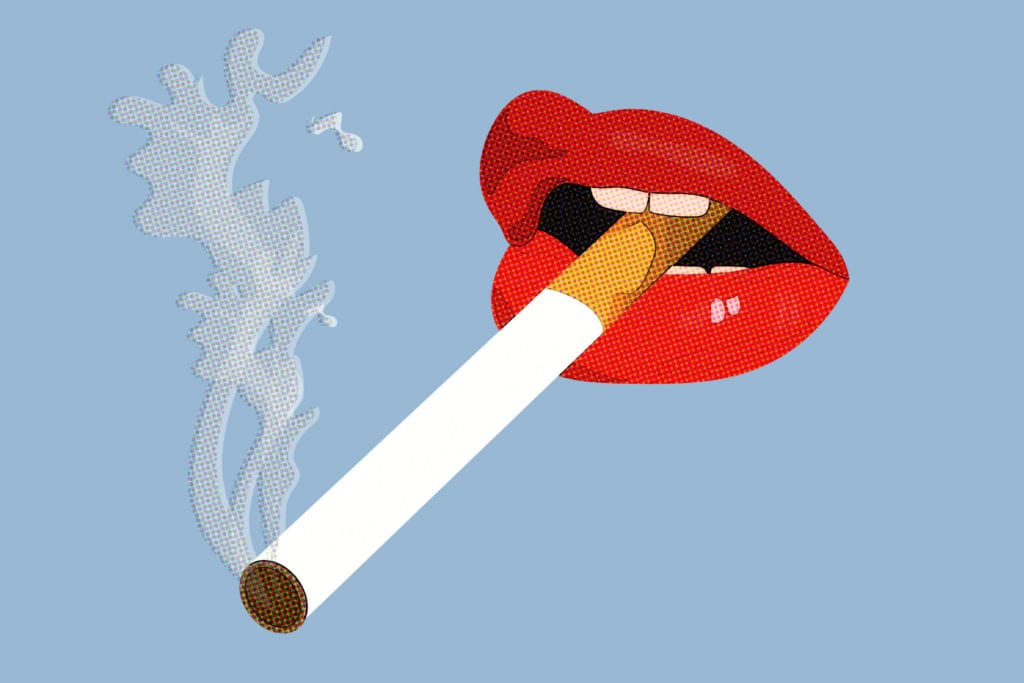 Smoking cigarettes has long been associated with an increased risk of rheumatoid arthritis (RA), but most studies on the subject have been relatively short in duration. Thanks to new research presented at the 2018 American College of Rheumatology annual meeting in Chicago, scientists now have long-term evidence of this connection.
The new study, led by Xinyi Liu at Brigham and Women's Hospital in Boston, used data from two large cohorts — the Nurses' Health Study (1976-2014) and the NHSII (1989-2015) — that included 230,732 women. The women had completed surveys every other year, which divulged their smoking status (among other details). Medical charts indicated whether the women had been diagnosed with seropositive RA (positive for rheumatoid factor or anti-CCP antibodies).
The researchers identified 1,528 women with RA, 969 of whom were seropositive. (559 were seronegative, which means they had been diagnosed with RA based on their symptoms, but their blood didn't contain antibodies associated with joint damage.) Nearly 19 percent were current smokers and 36 percent were former smokers.
Compared to women who had never smoked, current smokers were significantly more likely to have been diagnosed with seropositive RA (but not seronegative RA). Quitting helped — ex-smokers had a much lower risk seropositive RA compared to current smokers — but former smokers did have a "residual elevated risk" that persisted for up to 30 years after quitting.
Smoking is best known for damaging the lungs, but it can also wreak havoc on the joints for a variety of reasons.
The chemicals found in cigarettes can activate damaging free radicals, interfere with the normal life cycle of cells, and cause inflammation throughout the body. Other research also indicates that smoking may trigger the formation of antibodies that attack the joints.
If you quit smoking, you'll get healthier in a number of ways, including possibly reducing your risk of RA (or your risk of developing a more severe case). The authors of the new study presented at the ACR/ARHP conference say their results "provide evidence that sustained smoking cessation reduces RA risk."
Learn About More Rheumatology Research Breakthroughs
Follow our latest ACR meeting coverage to read about the research findings that could affect your treatment, lifestyle, and overall health.
Get Involved with Patient-Centered Arthritis Research
If you are diagnosed with rheumatoid arthritis or another musculoskeletal health condition, we encourage you to participate in future studies by joining CreakyJoints' patient research registry, ArthritisPower. ArthritisPower is the first ever patient-led, patient-centered research registry for joint, bone and inflammatory skin conditions. You can use ArthritisPower to track your disease symptoms, share patterns with your doctor, and participate in voluntary research studies. Learn more here.