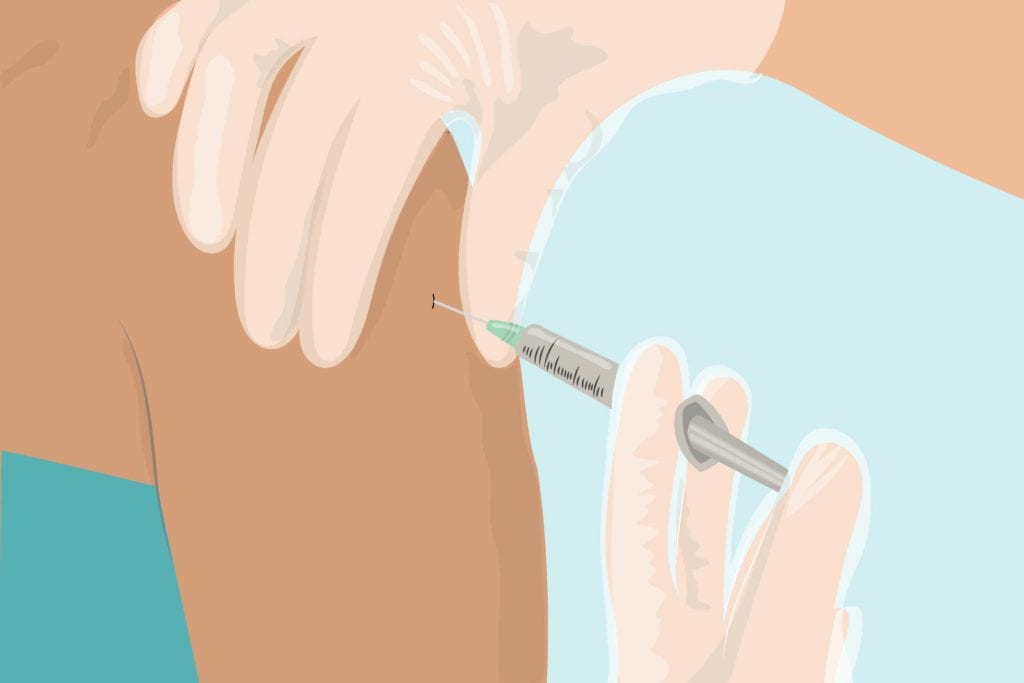 People with rheumatoid arthritis (RA), an autoimmune disorder that impacts the joints, are especially vulnerable to catching the flu. While getting any type of flu shot helps, new research shows that RA patients might gain the most protection from the high-dose kind of flu shot.
To conduct the study, presented at the 2018 American College of Rheumatology/Association of Rheumatology Health Professionals (ACR/ARHP) Annual Meeting in Chicago, researchers from McGill University in Canada randomly assigned 279 RA patients to receive either the standard flu vaccine or the high-dose option.
Those who were given the high-dose shot developed much higher levels of flu antibodies in their blood, which indicates a stronger immune response and better protection against catching the flu.
In the U.S., the high-dose flu shot, called Fluzone High-Dose, is currently only approved for adults age 65 and older. The reason: Older adults are known to have a weaker immune response to the standard vaccine, and research has shown that the high-dose option prompts their bodies to produce significantly higher levels of protective antibodies.
But people with RA also have a dampened immune response to vaccines, the study's presenting author, Ines Colmegna, MD, told the American College of Rheumatology in a press release.
"Like the elderly, RA patients have reduced vaccine-induced protection that limits the impact of vaccination in reducing morbidity and mortality associated with influenza," said Dr. Colmegna. "Influenza vaccines are safe, effective, and associated with significant reductions in the number of physician visits, hospitalizations for pneumonia or influenza, and deaths among high-risk adults."
These findings could have the potential to change future health policy, perhaps eventually leading to the approval of the high-dose vaccine for use in people with immune disorders including RA.
Learn About More Rheumatology Research Breakthroughs
Follow our latest ACR meeting coverage to read about the research findings that could affect your treatment, lifestyle, and overall health.
Get Involved with Patient-Centered Arthritis Research
If you are diagnosed with rheumatoid arthritis or another musculoskeletal health condition, we encourage you to participate in future studies by joining CreakyJoints' patient research registry, ArthritisPower. ArthritisPower is the first ever patient-led, patient-centered research registry for joint, bone, and inflammatory skin conditions. You can use ArthritisPower to track your disease symptoms, share patterns with your doctor, and participate in voluntary research studies. Learn more here.