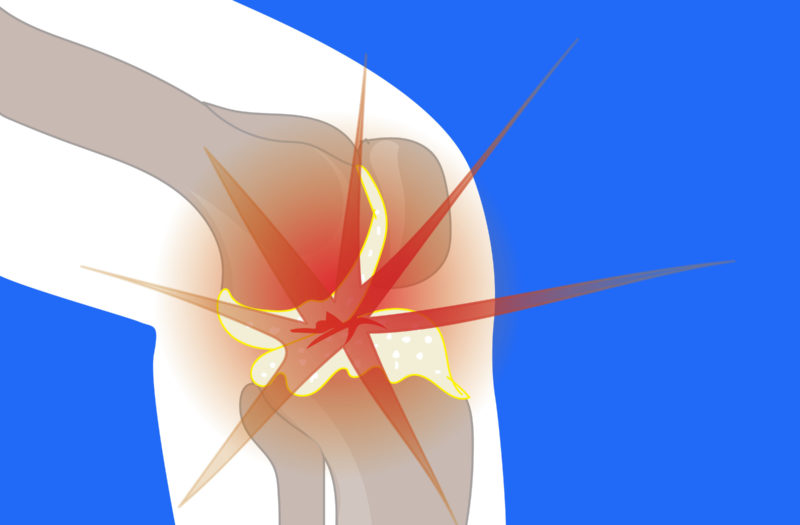 Warfarin is a drug that is often prescribed to prevent blood clots, but it may pose a risk to your joints if you have osteoarthritis.
In a new study presented at ACR Convergence 2020, the annual meeting of the American College of Rheumatology, researchers found that warfarin use was associated with a significantly higher risk of needing a hip and knee replacement in people with osteoarthritis.
Osteoarthritis occurs when the cartilage cushioning a joint wears away, leading to pain and structural damage. It can affect the entire joint (including the bone, cartilage, joint lining, and ligaments), and it often appears in middle-age to elderly individuals.
Warfarin is an anticoagulant (also known as a blood thinner) that lowers the risk of blood clots by reducing the action of vitamin K. Vitamin K normally helps your blood clot so your wounds don't bleed too much, but warfarin works against it, which makes your blood clot more slowly, per Michigan Medicine.
Warfarin is often prescribed to those with atrial fibrillation, a condition that causes irregular heartbeats and can lead to blood clots.
However, vitamin K is also important for bone and cartilage health. Although evidence from clinical trials is limited, observational studies of people show that vitamin K may even help prevent osteoarthritis, per a 2020 review in the journal Nutrients.
"Because direct oral anticoagulants are alternate options for anticoagulation that do not inhibit vitamin K's functioning, clarifying this risk of warfarin would give providers and patients valuable information when they consider their choice of anticoagulation in patients with atrial fibrillation," said study co-author Priyanka Ballal, MD, a rheumatology fellow at Boston University Medical Center, in a press release.
In other words, there are other types of blood thinners that don't affect vitamin K that perhaps people with osteoarthritis should take instead. This category includes such medications as apixaban (Eliquis), dabigatran (Pradaxa), rivaroxaban (Xarelto), and edoxaban (Savaysa).
To learn more about this, researchers looked at data from the Health Improvement Network, a practitioner-based electronic medical records database in the United Kingdom that provides a representation of the general population. The study sample was limited to adults ages 40 to 89 with atrial fibrillation, since these patients often take anticoagulant therapy like warfarin.
The researchers compared warfarin with direct oral anticoagulants that do not inhibit vitamin K.
They identified cases as patients who had knee or hip replacement between 2014 and 2018, but excluded certain groups from the analysis, including anyone with severe comorbidities that would limit surgery and anyone who used both warfarin and another type of blood thinner during the study period.
Overall, the study included 913 patients who had either knee or hip replacement (65 percent warfarin users and 35 percent direct oral anticoagulant users) and 3,652 controls (people with similar age and gender as the patients). The participants' average age was 74 and 46 percent were female.
The researchers found that, after adjusting for potential cofounders, warfarin users had 1.57 times higher chances of having hip or knee replacement than direct oral anticoagulant users.
The risk of knee or hip replacement surgery increased the longer that people took warfarin compared to direct oral anticoagulants use.
The researchers say that their research supports the importance of having enough vitamin K to help limit the progression of osteoarthritis.
"Given these potential adverse effects of warfarin on joint health, our study suggests that direct oral anticoagulants could be considered for managing atrial fibrillation among patients who have osteoarthritis," said Dr. Ballal.
Next, the researchers plan to test the efficacy of vitamin K supplementation on osteoarthritis outcomes.
You Can Participate in Arthritis Research Too
If you are diagnosed with arthritis or another musculoskeletal condition, we encourage you to participate in future studies by joining CreakyJoints' patient research registry, ArthritisPower. ArthritisPower is the first-ever patient-led, patient-centered research registry for joint, bone, and inflammatory skin conditions. Learn more and sign up here.